vom Flusshügel - Pennsylvania Deutsch Drahthaar, German Wirehaired Pointer Breeders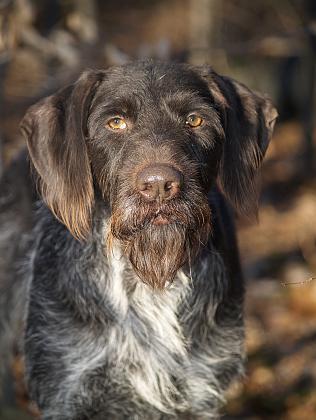 About vom Flusshügel
As a registered VDD kennel, Flusshügel produces dogs with innate natural abilities and versatility that have made the Deutsch Drahthaar the most popular hunting breed on the European continent today. The breeding goal at Flusshügel kennel is to produce a well-balanced, versatile gun dog that can handle all types of feathered and furred game in any type of hunting situation.
Hunting Dog Breeds Raised
Deutsch Drahthaar, German Wirehaired Pointer
Breeder Contact Info
Testimonials (1)
Submitted by: Brian Sturgill on Dec 15, 2009
Ray produces a well rounded and talented dog. I have a 7 month old pup that I took to Kansas this year. Without any formal training Belle hunted hard without any commands. She held point and retreived wounded game. This shows the care and planing that went into the breeding. Ray is extreamly knowledgable about the breed and the training it takes to finish a DD. If you are looking for a dog that can handle it all give Ray a call!
Submit your testimonial