Palownia's Wirehaired Vizsla Kennel - Pennsylvania Wirehaired Vizsla Breeders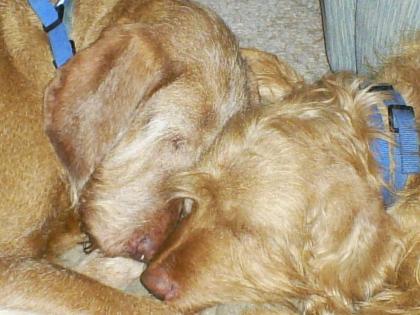 About Palownia's Wirehaired Vizsla Kennel
Palownia's Kennel is located in Hamburg, PA. Pospataki Drotos Aprod was imported from Hungary and is the first WHV Champion in the American Rare Breed Association. We also imported Eszter-Hazi Drotos Alkony and Ajsa from Hungary.
We are planning a litter in a few months between Aprod and Ajsa.
Palownia's Sanibal Sally won the Best of Oposite Sex at the AKC Eukanuba National Championship in Florida December 2011. Palownia's Bahama Mama won Best of Breed in 2012 and Best of Oposite Sex in 2013
One of our puppies is a Therapy Dog, one is a Falconer Dog and some are being shown and one even dances. We have one in Alaska and two in Canada and throughout the US. All are nice family members and some hunt.
Hunting Dog Breeds Raised
Wirehaired Vizsla
Breeder Contact Info
Testimonials (0)