Herz Gun Dogs - Oregon Small Munsterlander Breeders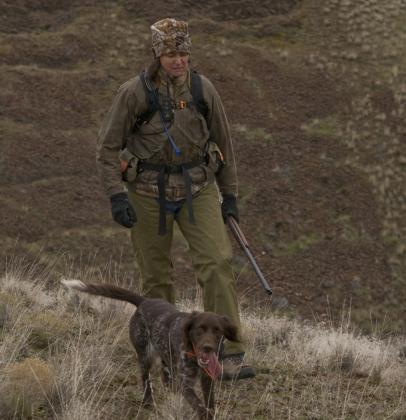 About Herz Gun Dogs
Small Munsterlander Breeder
Trainer for all Gun Dog Breeds, Pointers, Flusher, Retrievers.
Wing shooting Guide 
Hunting Dog Breeds Raised
Small Munsterlander
Additional Services
Hunting, Training, Stud Services
Breeder Contact Info
Testimonials (6)
Submitted by: Mary A. Standiford on May 30, 2017
Sadly, Melissa passed away in an atv accident....She will be dearly missed.:-(
Submitted by: Gary walker on Jan 05, 2017
Update from my March 2016 post. Hannah is finishing her second season and is performing her field duties like a veteran. Poised and gorgeous in the field and in the home. Large Canadian Geese are being retrieved with no problem and yet soft mouthed on quail. Can't say enough about Melissa's breeding program. Wonderful temperament, drive and ability.
Submitted by: Gary walker on Mar 14, 2016
I purchased my sm from Herzcoff Kennels in May 2015 and could not be more pleased. We just finished our first hunting season together working Partridge,Quail,Pheasant,Ducks and Geese. These dogs belong in hunting homes and will please you 24/7 in the field and in the home.
Submitted by: Cynthia Trowbridge on Jan 25, 2015
Melissa is an amazing trainer--for the dogs and the customers. She started our French Brittany as a pup (puppy development with introduction to birds, guns, etc.). We were so pleased with the results and the dog's clear respect and admiration for Melissa that we enrolled him the next summer for upland training. He now whoas, backs, and holds birds and is such a pleasure to hunt. Not only does she work with the dog, she works with the customers to ensure they fully understand what she has trained the dog to do. I strongly endorse Melissa as a trainer!
Submitted by: Bo Benton on Nov 24, 2010
We are very pleased with our dog. He has been a great family dog and hunting companion. He has great natural instincts and required minimal training to become a good hunting dog. We plan on getting another SM in the near future.
Submitted by: Wendy Hobaugh on Mar 09, 2010
I have gotten two dogs from Melissa and both are wonderful hunters. I have no hesitation in giving Herzcoff Kennel highest marks! P.S. Small Munsterlaunders are the best bird hunters and a wonderful family dog.
Submit your testimonial