Flushing Kimber Kennels - Oklahoma Labrador Retriever Breeders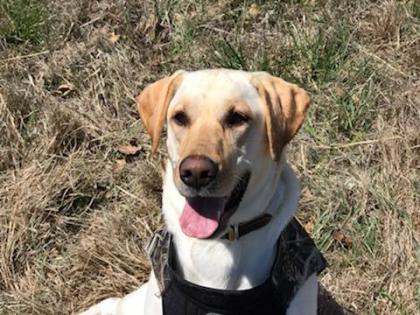 About Flushing Kimber Kennels
We are Professional Home Breeders supplying our clients with "Superior Working" Labradors for both Waterfowl and Upland Game with an exceptional lineage. Puppies are given a well-puppy exam, dew claws removed, properly wormed and have their first shots before home placement. We raise ultimately healthy, happy pups that are raised in our home, never a kennel. We strive to make the puppy experience the best it can be by preparing our puppies for their new homes as best we can. Potty training, basic commands, and ultimate socialization are just a few things we do to prepare our pups. We scent our pups to Upland Game and Waterfowl preparing them to be your future "Working" Labrador. We are customer orientated and our goal is to please our clients in all aspects in the sale of our puppies.. Thank you for considering purchasing a pup from us.
Dapheney Pannell (918) 513-2613
Hunting Dog Breeds Raised
Labrador Retriever
Breeder Contact Info
Testimonials (2)
Submitted by: Allan Baker on Apr 04, 2019
I recently purchased a yellow lab pup from Flushing Kimber Kennels and I was very satisfied with the way I was greeted. I was given all of the papers and information that I needed for the proper transfer. I have not had a dog in 25 years and was very new to the experience. They took the time to explain the shot records and what I needed to do in the next couple of weeks. I love the pup and think that it is very good nature and not real hyper. I was especially impressed with the organized and professional way the pups were kenneled. I have looked at a lot of kennels searching for a pup and I was really impressed with Flushing Kennels. I would recommend to anyone looking for a great Labrador to give Flushing Kennels a call.
Submitted by: Scott Sullivan on Aug 21, 2018
My wife and I purchased a six week old Black Lab from Flushing Kimber Kennels in August 2018. Meeting this litter of pups was an amazing experience. The hardest part about the whole process was choosing one out of six beautiful, picture-book black lab puppies.
The Pannell's have a wonderful environment for their exceptional pups. The kennel is clean, organized and appropriately styled for whelping puppies. They are dedicated to sustaining the right physical and psychological attributes of the breed. The process of obtaining our puppy was seemless. The day we picked up our pup all of the paperwork was complete and ready to go. Our pup had been wormed, had his first shots, and dew claws removed.
As a former serious amateur trainer, and North American Hunting Retriever Association judge, and having had the pleasure of living with retrievers consistently since 1983, I recommend these folks and their puppies for any dog person at any level. Flushing Kimber pups will all be eager to please, easy to train, and confident loyal companions for their new owners in the field, in the home, or working at whatever occupation you may have in mind.
Submit your testimonial