Meglyn Retrievers - Ohio Golden Retriever, Labrador Retriever Breeders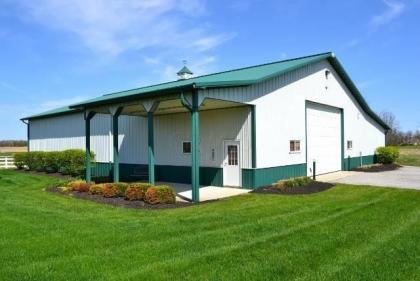 About Meglyn Retrievers
Retriever training since 1987, pointing dog training beginning in 1971. I began training professionally in 2003. Conveniently located in central Ohio between New Albany and Johnstown. Training for hunting and hunting tests. I accept only a limited number of dogs in order to give each dog sufficient training time. Since 2003, I have titled more than 110 retrievers at all levels of AKC and HRC hunting test titles. Ten acres on site and a 4400 sq. ft. training building and hundreds of acres of training grounds and water only 10 minutes away. Training all retrieving breeds and continental pointing breeds. Member: Labrador Retriever Club, Inc., Ohio Valley Retriever Club,Buckeye Retriever Club, Golden Retriever Club of Columbus Ohio. Past Ducks Unlimited State Chairman for Ohio, Ducks Unlimited Life Sponsor, AKC Breeder of Merit for Labrador Retrievers. Puppies occasionally. We also offer many other training services. See www.SunnysideTrainingCenter.com
Hunting Dog Breeds Raised
Golden Retriever, Labrador Retriever
Additional Services
Training, Stud Services
Breeder Contact Info
Testimonials (2)
Submitted by: Justin Herdman on Nov 18, 2021
Don is a fantastic trainer who really cares about the dogs, of course, but also about the owners. I started working with Don even before I got Biscuit home from the breeder. Don asked about the pedigree and gave tips on how to get our puppy ready for training. We brought Biscuit to Don at exactly six months. Don was open to us visiting as often as we wanted, but we mutually agreed that about once a month was the right amount. Over the course of the next four months, Biscuit showed rapid progress and improvement. Even on the weeks when we weren't able to visit, Don was always responsive to my texts about Biscuit and gave really good feedback. By the time I took him home in September, Biscuit was steady and reliable for both land and water retrieves. He will be hunt tested after the hunting season is over and Don has even offered to assist with preparation for those events. I have had Biscuit out in the field multiple times this fall and his confidence is outstanding because of Don's work with him. Most importantly when it comes to Don, he really takes time to work with owners (like me) who have limited experience in training dogs. He gladly sits down and explains the dog's progress, but he is also not afraid to tell an owner where we need to improve as well. He's as honest, open, and caring as you could want in a trainer. Biscuit will be headed back to Meglyn in the spring of 2022 and I can't wait to see what's next.
Submitted by: Jeff Politte on Nov 26, 2017
Took my 17 month old lab pheasant hunting today. He has been trained by Don Smith at Meglyn. My dog, Riggs, hunted like a seasoned hunter. He quartered, flushed and retrieved like a pro. We got 7 birds. Don has done a great job in preparing Riggs for a day like today! Thanks Don!
Submit your testimonial