Blue Skys Munsterlanders - Ohio Large Munsterlander Breeders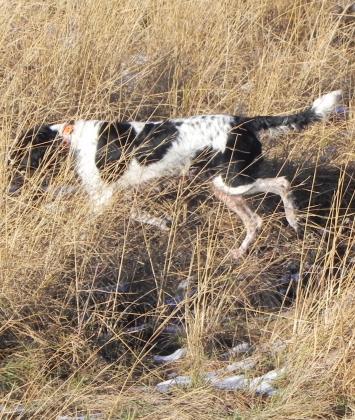 About Blue Skys Munsterlanders
As a breeder of quality Large Munsterlanders for 14 years, we strive to produce sound, healthy, and quality Large Munsterlanders for quality owners. Our dogs are great for hunting, pet or show and have their hip and eye clearances. They make tremendously loyal companions and can perform in the field on many levels. Our Kennel also offers stud services.
Hunting Dog Breeds Raised
Large Munsterlander
Additional Services
Stud Services
Breeder Contact Info
Testimonials (1)
Submitted by: Gary Scotton on Feb 09, 2022
Can't say enough about the breed. They are best dogs I've ever owned. They absolutely are people dogs. They love their family heart and soul. My Kaycee was easy to train and responded quickly to a whistle. He learned quickly and retained it. He remained with me in my yard and rarely would leave my eye sight while I worked in the garden. He loved to hunt and hike the wood trails around the house. I was not looking for Large Munsterland when I met John. We talked about what I was looking for in my next bird dog and John looked me in the eye and told me that I wanted a Munsterlander. He was exactly right. Kaycee was an incredible dog. I could never see myself owning another breed or working with another breeder. John's dogs are top notch.
Submit your testimonial