Alamo Creek Kennel - Ohio Beagle Breeders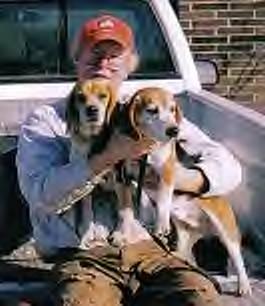 About Alamo Creek Kennel
Alamo Creek Kennel is primarily based upon the old Yellow Creek strain. Our dogs are medium to medium/fast with great line control and hunt. For years they have been selectively bred to be and produce gun dogs.
Hunting Dog Breeds Raised
Beagle
Additional Services
Stud Services
Breeder Contact Info
Testimonials (2)
Submitted by: Bob Pyle on Aug 20, 2017
Very familiar with Mike's line. Have 6 beagles with blood ties to Alamo Creek blood. Amazing dogs with more hunt then I have ever seen. Now awaiting the results of breeding my female Chunk with Alamo Creek's Chief. If your looking for a top notch beagle Mike has some of the best I've ever seen and hunted over.
Submitted by: tim hicks on May 31, 2017
I bought a pup and the stud dog was Alamo Creeks Chief. My dog had died, and Mike Oszust referred us to Pat, he had Bred Chief to his female. My pup Abel started running rabbits in 3 inches of water, through thickets, at 3 months and 3 days old. The next time I took him out he circled a rabbit 2 full circles, that he jumped on his own. He makes very few loses, but he picks them right back up. I've got video's to prove it. Nobody can believe what they're seeing and hearing. Thank you
Submit your testimonial