Nine Gates - North Carolina Spinone Italiano Breeders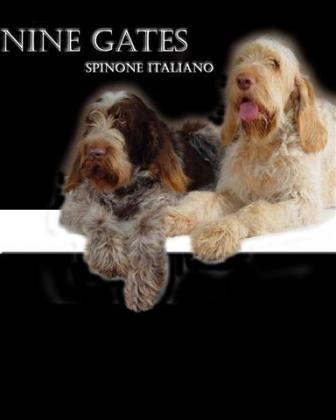 About Nine Gates
Nine Gates Spinone Italiano
Not Spumoni but better and sweeter. Involved with this breed for almost 15 years, we have bred and owned many confirmation champions and Specialty winners as well a hunting titled dogs and natural hunters with with tremendous desire and drive who can come home at night and sleep on our beds and lie calmly at our feet in the house. They look and hunt like the true Italian Spinone.
Hunting Dog Breeds Raised
Spinone Italiano
Breeder Contact Info
Lynn Cox, Nine Gates
P.O. Box 983
Hillsborough, North Carolina 27278
Breeding quality gun dogs for over 15 years.
Send Email to Nine Gates
Testimonials (0)