Pheasant Hill Setters - New York English Setter Breeders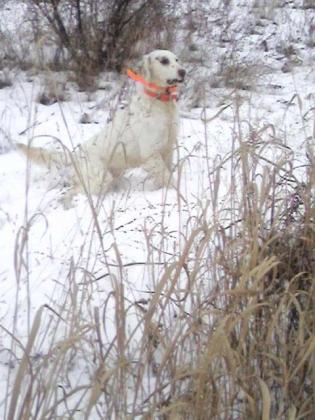 About Pheasant Hill Setters
Breeding and Training English Setter Gun Dogs.
Pheasant Hill Spey is available for Stud Service and is a son of Hall of famer Grouse Ridge Leroy. A son of Spey also available for Stud service Pheasant Hill Captain Jack. His Dam Pheasant Hill Billijo is also on the premesis Billi Jo's parents are Dam Suncanyon Estrella and Stud Private Ryan.
Hunting Dog Breeds Raised
English Setter
Additional Services
Hunting, Training, Stud Services, Boarding
Breeder Contact Info
Testimonials (2)
Submitted by: Laura Cunningham on Jan 21, 2011
My husband and I have a female english setter (Pheasant Hill Bertha Mae)that we purchased from Bill about two years ago (she was two at the time). She is a wonderful family pet and behaves exceptionally well both in the field/woods and in our home. She is a very loving, affectionate dog.
Although my husband is the hunter, Bertha Mae is very responsive to me when I take her for walks in the woods.
I would highly recommend this breeder to any one. He trains the dogs beautifully, has a strong breeding program and if I have any questions, is quick with a reply.
If anyone wants to contact my by e-mail for additional information, they may do so.
Submitted by: Richard Cunningham on Jan 21, 2011
Bertha Mae will be 4 years old in May 2011. She is an exceptional hunter and companion. She has a great nose, holds point, honors point, has great concentration and focus in the field, is extremely healthy, has great endurance. and hunts well with other pointers.
I hunt grouse in the Catskills with her and she continues to improve each time we go out.
Several more experienced gun dog hunters would like to buy her from me but that isn't going to happen.
I feel lucky to have her.
Rich Cunningham
Binghamton, N.Y.
Submit your testimonial