MARJOS BRITTANYS - New Jersey American Brittany Breeders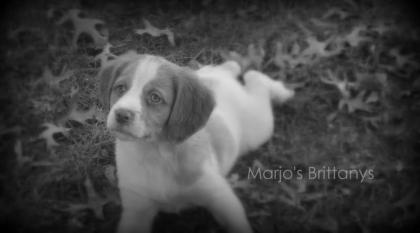 About MARJOS BRITTANYS
Marjo's Brittanys have been breeding and campaigning Class, Dual Quality Britts for 34 years in field trials and bench.  AKC/FDSB/DNA registered.  Puppies are home raised.  Stud service available.
Hunting Dog Breeds Raised
American Brittany
Additional Services
Stud Services
Breeder Contact Info
Testimonials (3)
Submitted by: Mark D. on Nov 06, 2012
Been buying Marjos dogs for 15 years. Smart, independent, good looking and great noses! What else do you need?
I have been involved in NAVHDA for 15 years and all Marjos dogs I have had are Utility Dogs. These britts are trainable as I have them retrieving ducks and swimming like mad. Field work is great too!
Best part is enjoying them on a Saturday morning hunting pheasant, quail, woodcock and grouse!
Luisi's are great folks and a trusted resource.
Submitted by: Brent on May 18, 2008
We got a puppy from Joe and Marsha in November. He is wonderful. This is our first gundog and the Luisis have been helpful at every step. We have enjoyed watching their dogs run (and win!) field trials. The Luisis are clearly dedicated to their dogs and the Brittany breed.
Submitted by: Lawrence Giordano on Apr 18, 2008
Marsha and Joe sold me Marjo's Abracadabraa. She is a wonderful little Brit. Very strong instinct to point and is always trying to please. I plan to test her on Natural Ability in NAVHDA on Aug 08. I'm very pleased with the breeding and breeders.
Submit your testimonial