J&H Inwood High Desert Shorthairs - Nevada German Shorthaired Pointer Breeders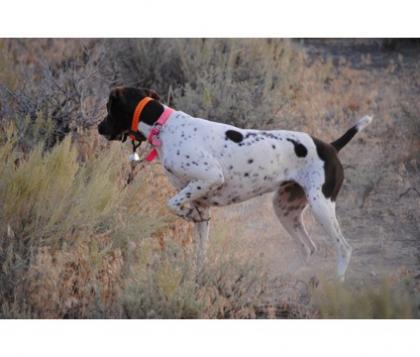 About J&H Inwood High Desert Shorthairs
We are a small, family owned kennel out of northern Nevada that loves this breed.�We want to carry on the quality (not quantity) of the German Shorthair Pointer breed. you can find us on Facebook as well. J & H Inwood High Desert Shorthairs href="mailto:jandhinwood@gmail.com">jandhinwood@gmail.com
�
Hunting Dog Breeds Raised
German Shorthaired Pointer
Additional Services
Hunting
Breeder Contact Info
Testimonials (3)
Submitted by: Lianne Inwood on Aug 17, 2018
Just got my GSP puppy from John & Heidi last week. He is a perfect fit for our family. Have wanted one of their dogs for years. Great people, great dogs. Our little Boone's grandmother Pearl was one of my all time favorite dogs.
Submitted by: Joe Goddard on Dec 11, 2015
We have one of their puppies from the last litter 10/2015. We can't say enough good things about John and Hedi Inwood you not only get a great dog we made some new friends in the process. They take great care of their dogs and puppies it was a pleasure going thru the puppy proceed with them. If your in the market for a great dog for hunting and family get in touch with the Imwoods you will not be sorry when you bring home one of their pups.
Submitted by: Steve Wells on May 31, 2015
We just got our puppy from the Inwood High desert Easter 2015 litter. She is so awesome. The pup's seemed to be very well taken care of and the breeders were knowledgeable of their personality traits etc.. The financial part went as expected without a hitch. We won't be in the market again for many years hopefully but if we were we'd be contacting the Inwoods again.
Submit your testimonial