British Labrador Retrievers by Dublem Gundogs - Nebraska English Cocker Spaniel, English Springer Spaniel, Labrador Retriever Breeders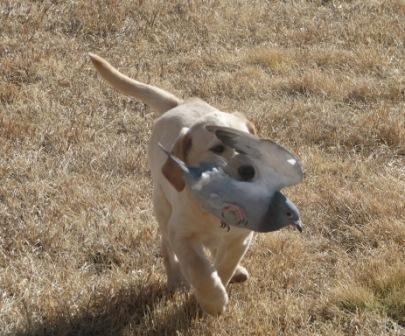 About British Labrador Retrievers by Dublem Gundogs
Hunting Dog Breeds Raised
English Cocker Spaniel, English Springer Spaniel, Labrador Retriever
Additional Services
Training, Stud Services, Boarding
Breeder Contact Info
Our Pedigrees
Testimonials (2)
Submitted by: Raina Anderson on Nov 12, 2012
Wonderful dogs with excellent pedigrees. Bud spends many hours of quality time with his dogs and pups and it shows!! I would highly recommend him and his kennel if you are looking for your next U.K springer, cocker, or lab. If looking for a started dog, his are some of the finest in regards to training and manners. Bud is exceptionally honest about his dogs and his business and he is a pleasure to work with when using his stud dogs as well.
Submitted by: Pat Blaser on Jun 15, 2008
The training of these dogs is exceptional. Very professional trainer and I would reccommend purchasing a dog from Bud.
Submit your testimonial