Wil Nor Outdoors - Missouri American Brittany, English Pointer, English Setter, German Shorthaired Pointer, Gordon Setter Breeders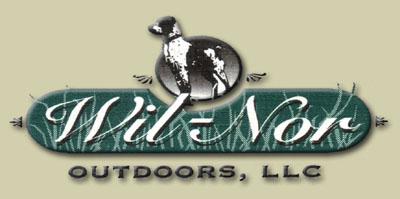 About Wil Nor Outdoors
Wil-Nor Outdoors, LLC opened in 1985 and it has grown steadily ever since.
Nothing beats a personal visit, so call me to arrange your tour; there's no obligation. Two Month Puppy/young dog training program spots available for Spring/Summer 2012. Over 80 years combined staff experience training all pointing breeds.
Services Offered:
Dog Training (pointing dog only) and Boarding

Puppies For Sale

Preserve Hunts

Deer Hunting

Turkey Hunting

Small Game Hunting

Fish Needs Exercise

Guided River Fishing

Shooting Range and Sporting Clays

Concealed Carry Classes
"Wil-Nor Outdoors is the ticket for my hunting needs. Since joining I've experienced successful bird hunts, and bagged a nine-pointer and eleven-pointer trophy deer, all without the hassle of searching for locations and permission to hunt. The Wil-Nor properties are all top-notch." Ed Beneke
It's this simple: Your enjoyment and success is our success.
Hunting Dog Breeds Raised
American Brittany, English Pointer, English Setter, German Shorthaired Pointer, Gordon Setter
Additional Services
Hunting, Fishing, Lodging, Meals, Training, Stud Services, Boarding, Birds for sale
Breeder Contact Info
Testimonials (0)