Sullivan's Labradors - Missouri Labrador Retriever Breeders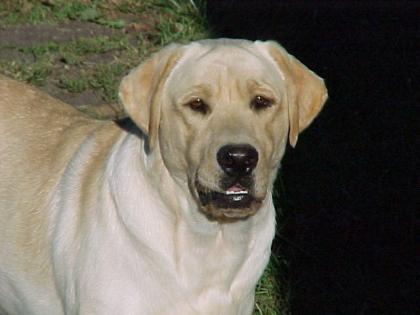 About Sullivan's Labradors
We've raised AKC Yellow Labs for the past 11 years and have produced superior pups. Our Labs adore my husband - he's definitely Master around here! They have over 5 acres to run and a nice big pond to train in. Our Labs have champion bloodlines - both show and field champs and they're smart, handsome and eager to please. Past pups have been trained for field competition, dock dogs, tracking dogs (one placed with Nebraska state troopers, one with ATF), guide dogs, and many as hunting companions and all around family dogs! We have a written hip/eye guarantee and many references. Of course dew claws are removed and pups have 2 vaccines before they leave us. My husband's philosophy is that every man should be able to own an exceptional Lab at a fair price.
Hunting Dog Breeds Raised
Labrador Retriever
Breeder Contact Info
Testimonials (3)
Submitted by: Courtney Baker on Dec 04, 2020
My Rawlings came home on April 18th, 2020 aka one of the best days of my life :) he's from a Lulu x Buster pairing.
I've grown up with labs and there's just something extra special about a Sullivan Labrador. You can tell they've put so much time, effort and care into the lines they have...and it has definitely paid off!
Rawlings has the best temperament of any lab my family has ever had and is such a good looking boy. He is incredibly smart, SO eager to please, and enjoys all things outdoors. He loves swimming, hiking, and will play fetch until the sun goes down...but also loves cuddling up at night and falling asleep with his head on the pillow right next to mine. I often get asked what breeder he came from and I am always more than happy to tell whoever is asking all about the Sullivan's, you can't go wrong with a Labrador from them!
Submitted by: John carr on Nov 26, 2019
Letty 111 just turned 5. I can't begin to tell you how smart and such a personality to please, so good with people. What a friend. She is everything one would want in a pet. She also has become accomplished as a bird dog. Great nose and retriever. She also is a great dock jumper. Amazing lab. Great breeder and very capable and professional. All true. I would recommend the Sullivans labs for your new family friend!
Submitted by: Peg Hall on Sep 30, 2019
My Lab came into my life on October 10th, 2018. I highly recommend Sullivan Labradors as my puppy is incredibly sweet, intelligent, healthy and so physically gorgeous. A wonderful companion and family dog. She performs in a drill team and is in training to be a therapy dog to visit libraries, hospitals and schools.
Submit your testimonial