Melrose Kennels - Missouri Gordon Setter Breeders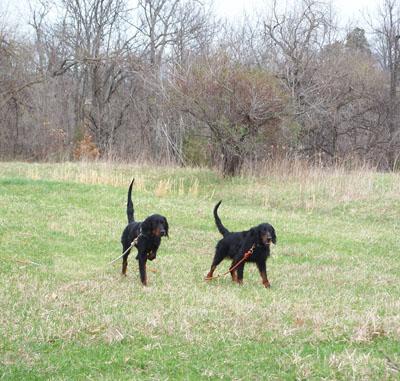 About Melrose Kennels
Melrose Kennels
It just doesn't get any better.
Great style, great noses, great companions.
Hunting Dog Breeds Raised
Gordon Setter
Additional Services
Training, Stud Services
Breeder Contact Info
Testimonials (3)
Submitted by: Tim on Nov 05, 2014
I bought a dog from Russ over eleven years ago. We named her Dixie and she was the best darned bird dog I have ever owned. She was birdy from the time we picked her up until her death on Tuesday morning. RIP Dixie. I love you.
Submitted by: Nick Shigouri on Aug 13, 2011
I got a male gordon off a farm in southern Missouri, and though he showed early interest in birds, Russ Guevel turned this dog into a hunting pro! Teddy spent 2 months with Russ and the transformation was near unbelieveable. Russ is a true professional and top shelf at what he does. My dog is perfect, my hunts are great, and I owe it all to Russ at Melrose.
Submitted by: James Johnson on Mar 15, 2008
Had a male Gordon that I had bought in Denmark. He was very green, and the joke was around the hunting club that when he was a puppy some of the hunting preserve owners said they would not have given 10 cent for the dog when he was green. Then he spent three months with Russ Guevel at Melrose Kennels and he is now the talk of the hunting preserves in our area. I purchased a female earlier this year and they will both be heading to Melrose Kennels. Russ understands the Gordon better than anyone I have met since my inception into the Gordon world. He is caring and very undrstanding of what it takes to train a world class bird dog. But if you send your dog to Russ please do him a favor, take the dog out and let him or her get a little taste of what a bird hunt is. Russ enjoys working with all dogs, but he likes it best when the dog already has a little fire in it's belly for the hunt. But I guess that could be said for any trainer. Take Care JCJ
Submit your testimonial