BEAGLES ON FIRE - Mississippi Beagle Breeders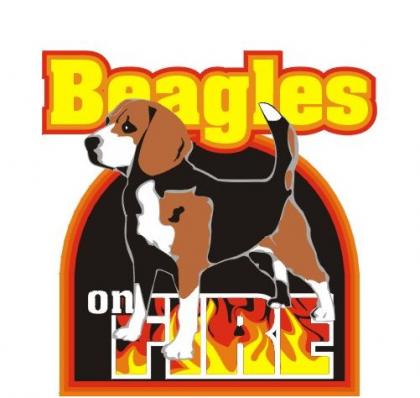 About BEAGLES ON FIRE
Beagles On Fire is all about honesty & quality. 95% of the dogs we sell are dogs we raised from a pup & trained ourself. We raise straight up hunting dogs. I have nothing against people who want to field trial but our dogs are bred with one thing in mind.... find the rabbit & run it as hard as you can under control. We raise upper medium speed dogs. Started dogs are our specialty. Most dogs are started by the time they are 5 - 6 months old. That doesn't mean that they sight chase at that age. It means that they are jumping rabbits & packing up with other dogs. A lot of people are amazed at how well these young dogs can run a rabbit in the wild. We show our dogs in the field before you buy because man can lie but a dog doesn't know how to. If you like dealing with honesty & you're looking for a good dog give us a call or visit our website: Beaglesonfire.com We love running dogs & can help you get a real rabbit dog that is truly on fire! We now have a starting pen consisting of over 9 acres that is available to the public to start Beagles. For more information on availability & cost give us a call or visit our website: www.Beaglesonfire.com
Hunting Dog Breeds Raised
Beagle
Additional Services
Training
Breeder Contact Info
Testimonials (3)
Submitted by: David Hamlin on Feb 16, 2011
David, I took the dogs out this weekend after picking them up Friday (2/11/11). All total there was 14 races in 4 MORNING hunts. Although there was only one bunny shot, I was by myself all weekend and really didn't try that hard for a kill. I am so IMPRESSED!!! I do believe that you under rate your dogs. The "Started" dogs that I bought, Nat and Pat, perform better than most finished dogs I have ever ran with. And Sue is every bit the hunter that you said. We also had a total of 7 deer jump up in front of the dogs this weekend and I never had to even tone them. They TOTALLY ignored the deer, some of which we jumped while hunting for another rabbit. I WILL be back to "Beagles On Fire" kennels for my future purchases!
A faithful and very satisfied customer,
David Hamblin
Baldwin, MS
Submitted by: Chuck Smoot on Dec 01, 2010
Hey David! Gretchen (4 months old) is everything you said she would be and then some. She's a good dog now and gonna be a great one. She has jumped several of the rabbits that we've ran and is right in there on every race. Will be looking forward to getting another dog in the near future from you.
Thanks,
Chuck Smoot and Travis Boren
Holly Springs, Mississippi
Submitted by: Jarvis Moore on Feb 03, 2010
Hi im jarvis! David in my opinion is the most honest man you will find when it comes to beagles! I purchased a 19 month old male from him November 09! He is an outstanding young dog who jumps and burns a rabbit track up! All of David's beagles start at a very early age! He has some fine looking beagles that he takes good care of! Im planning on purchasing more dogs from him ASAP! Give him a call u won't be disappointed trust me!!!
Jarvis Moore
Submit your testimonial