ACE'S RETRIEVERS - Mississippi Labrador Retriever Breeders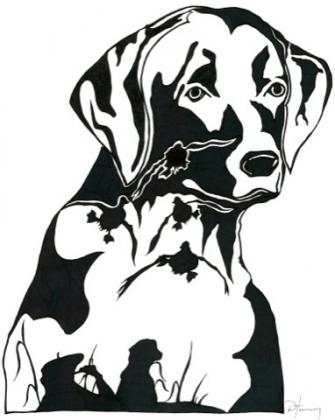 About ACE'S RETRIEVERS
At Ace's Retrievers, we are a full service dog training and breeding facility. Training: We offer all levels of retriever training for hunting. From puppy introduction, to casting and finishing work for an advanced retriever. We cover it if it has anything to do with a hunting retriever. All of our training is done without the aid of an electric collar. We also offer basic and advanced obedience for all breeds except for toy/miniature breeds. This course covers sit/stay, come, heel, and the "ok" command, which releases the dog to do as it pleases. Other custom obedience requests and habit altering are done upon request. This course also includes two handler sessions to make sure that your dog's transition back home is a good one. Blood trail training is something we can do also. If you enjoy deer hunting, and would like your dog to be able to track your wounded deer, let us have a chance at training him/her for you. Breeding: We have been selectively breeding some of the cleanest, most sought after lines of imported retrievers in the US for some time now. With our most recent addition of dogs having more health clearances than most kennels offer, we can offer the highest quality imported puppies and trained dogs in the US, as far as imported Labrador Retrievers are concerned. Our dog's pedigrees and additional health clearances, including clear DNA testing for PRA, CNM and EIC, along with hip and elbow clearances, has helped to promote Ace's Gun Dog Kennels to be the go to place for your next retriever. Check out our site to see our line of ELITE retrievers. Finished Retrievers: If you are looking for a finished or seasoned retriever, we may have, or can find the right dog for you. We routinely import dogs from Ireland and the UK of various ages, and at different levels of training. We do this for a variety of clients, and generally have some on-hand at our facility. Scouting trips are made to watch dogs that our contacts recommend, and they routinely know dogs from field trial and hunting worlds. These dogs are super steady to the shot, and routinely honor the work of multiple dogs. These dogs are easy to handle, and can easily be pushed off of marks to unmarked birds. Most of them are experienced, and have retrieved hundreds of birds. If a calm natured, smooth handling retriever, that isn't a hassle to live with as a pet or hunting companion is what you have your heart set on, feel free to give us a call. We we can let you know what we have on site, or what we can find for you. All of our dog and training info can be seen @ WWW.ACESRETRIEVERS.COM. Call (228) 493-7474, or email us @ acesretrievers@gmail.com for pricing and more details.
Hunting Dog Breeds Raised
Labrador Retriever
Additional Services
Training, Stud Services, Boarding
Breeder Contact Info
Testimonials (1)
Submitted by: jon stolarz on Jan 14, 2009
Not many people would take an out of control rottweiler for a month for obediance course. Ace saw her as a challenge and hit a home run with it. After 30 days she is a completly different dog. Me and my wife just picked her up, ace is a super nice guy and top notch kennel facility. While i was down there i put a deposit on the next litter of labs out of his foundation male diablo (Awsome dog). For all the people who doesnt believe that you cant have a top caliber retriever without a shock collar, just stop by and visit ace.
Submit your testimonial