Whispering Winds Kennel - Minnesota Beagle, English Springer Spaniel Breeders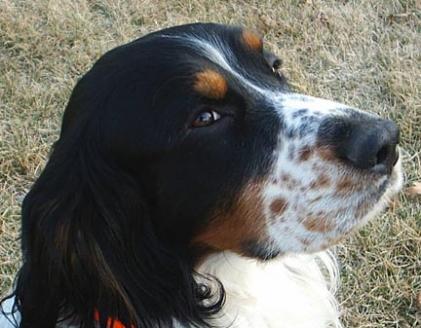 About Whispering Winds Kennel
Breeding and raising quality, happy health puppies for 20 years.
Bench and field Springers available. Specializing in B/W and Tri's
Stud service also available to approved females.
Spring 2011, we currently have 3 litters on the ground, B/W, L/W and Tri's. Vegas and Stewarts litter are bench field cross, B/W and L/W available. Mercedes and Casey are full field bred, should be high energy pups, B/W female still available. Talley are Stewart are bench field cross all Tri litter. All pups are AKC reg. with a 2 year health guarantee.
Hunting Dog Breeds Raised
Beagle, English Springer Spaniel
Additional Services
Stud Services
Breeder Contact Info
Testimonials (2)
Submitted by: Luann & Mike McGrouary on Feb 01, 2011
Sage in now 1 1/2 years old. She is a beautiful springer weighing in at 38 pounds. She is a natural at hunting. Exceptional hunting skills. Her first hunt last October in WI was great - she has the stamina. Sage was born 07/09/09. Stewart and Cabela are her parents. She is so loving but also very energetic. We live in AZ so she won't be able to hunt often but she loves her golf cart rides. Kim and Kevin, thank you so much for breeding this wonderful dog.
Submitted by: Joanna Tjaden on Jun 16, 2008
I just wanted to write and tell everyone how thrilled John and I have been with the liver and white springer that we got from Whispering Winds Kennels in 2004. We waited a little later to get "Crash" trained for pheasant hunting (he turned 3 years old last October) but it is in his blood to get on those birds.
He greatest assest during the training was his willingness to please. He is the kind of springer that learns fast, listens to commands well and can literally hunt all day. On top of that, he can scent a bird at 25 yards, run great patterns into the wind and is a strong swimmer for those water retrievals. What else can you ask for in a hunting dog!?
John and I couldn't ask for anything more. Thanks for breeding such great dogs Kevin and Kim! Please feel free to post this on your testimonials page. These springers are something to talk about! Joanna Tjaden
Submit your testimonial