Rocky Ridge Labradors - Minnesota Labrador Retriever Breeders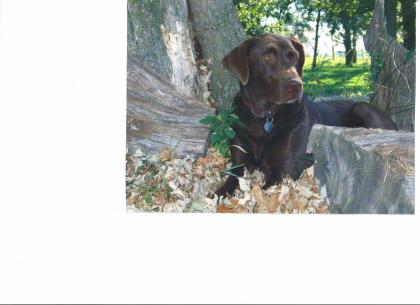 About Rocky Ridge Labradors
Established breeder of the handsome Labrador retriever for both hunting and companionship.  Our pups have been Field Trialed, Hunt Tested, Dock Divers, Shed Hunters, Therapy and Law Enforcement. Pedigree mixed with Field Champion/Hunt Test as well as the hard working Game Farm Guide Dog.  We have puppies in the surrounding 5 state area as well as Alaska, California, Colorado, Michigan, Nebraska, Oregon, Texas, Washington and Canada.  Our labs have natural hunting, pointing, and retrieving instincts.  Full of personality, intelligence, drive, and willingness to please. We take very good care of your little one before pickup, starting at birth.   Whether hunting in the field, retrieving in the yard, playing around the house, or popcorn by the fireside you will have years of enjoyment! 
Hunting Dog Breeds Raised
Labrador Retriever
Additional Services
Training, Stud Services
Breeder Contact Info
Our Pedigrees
Testimonials (7)
Submitted by: Carolann Martin on Sep 23, 2013
I bought Ruger...AKA...Moose a year ago. He has grown into a very handsome, smart dog. He has started his first hunting season and is doing great along side my old Lab and learning from her now. He has big paws to fill as she is going deaf and blind, but he will. He is a wonderful addition to our family. I would get another in a heartbeat from Rocky Ridge Labradors.....
Submitted by: Gary Kirkeby on Feb 06, 2012
Just thought I would send you a thank you for such a great dog! Kota is doing awesome! She is a very good listener and I can already tell she is going make an excellent hunting dog. She's doing perfect 75yrd+ retrieves with the dummy launcher. I have taken her with clay pigeon shooting a few times and she doesn't even flinch when guns are fired. Seems pretty good for 15 weeks!
Submitted by: Erin Wagner on Jan 19, 2012
We got Briggs about 6 weeks ago. He is picking up on his training very quickly and is such an easy pup to have around. He's been through AKC Star Puppy Class and is just about to start beginning obedience and puppy agility. We felt comfortable as soon as we met Kim. Her facility is spotless and her dogs are very well cared for. It is obvious that a lot of time and attention goes into her pups. It was great to be able to meet both parents of our pup as well.
Submitted by: Pam Osborn on Aug 26, 2011
We got our little guy Sammy from Kim. My husband went to Little Falls to get him to surprise me as we had recently lost our precious chocolate lab to old age. He said the minute he pulled in the driveway that he could tell these puppies were loved and well cared for. He was so impressed with Kim and her facility. Sammy is an amazing puppy. He is just beautiful. He is only 4 months old but very smart. He can already heel, sit, shake, lay down, rollover and stay. This took very little work. He talks a lot which we love. He is cuddly and very playful. Kim has been very helpful in answering all questions we have sometimes on a daily basis. We love him to death!! Thanks Kim!
Submitted by: Paul Martinka on Nov 26, 2010
I got Kirby, a beautiful red lab from Kim in August, after the unexpected passing of my other buddy. Kirby has turned out to be a dream. He is the perfect house dog that is great with our 2 kids, 13 months and 3. In the field he a real work horse. At only 6 months old he has shown his true hunting instincs with very little training from me. My wife loves him because he loves to cuddle. We could not be happier.
Submitted by: Carla Saeger on Oct 01, 2010
We got our chocolate lab, Jaki, in August of 2009, and she is the perfect dog. She loves hunting with dad, and cuddling with mom. She's a good listener, easy to train, and full of energy! Will definitely use this breeder when we're ready for our next puppy!
Submitted by: Nicole Hanson on Oct 25, 2009
We bought our lab puppy Macie for Kim in March. Macie is beautiful and a great dog. She loves to be outside and play. Macie loves to hunt and is very good at it. I would recommend Kim Brill to everyone. She breeds amazing dogs.
Submit your testimonial