Minnesota Valley Kennels - Minnesota English Setter, German Shorthaired Pointer Breeders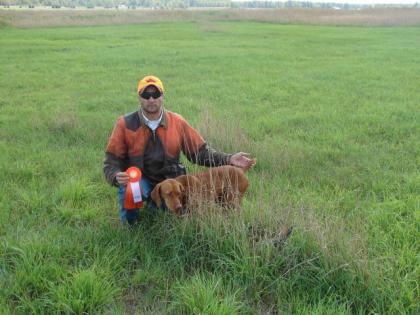 About Minnesota Valley Kennels
Pointing dog training exclusively. Puppy program for the early stages through finished dog training at Master level. Hunt testing available. Stud services also available along with just boarding.
Hunting Dog Breeds Raised
English Setter, German Shorthaired Pointer
Additional Services
Hunting, Training, Stud Services, Boarding
Breeder Contact Info
Testimonials (2)
Submitted by: John Semonis on Oct 24, 2016
Steve did a fantastic job with our 7 month old GSP. I first took Jax to a highly recommended trainer in our area but was sadly disappointed in them. They indicated Jax was gun-shy and thought he would never hunt. I couldn't imagine how this happened, he was never exposed to gun fire before this.
Steve took him under his wing (pardon the expression) and worked with him for a month. Steve said all he needed was exposure to birds and attention. Jax now points, retrieves and hunts, can't believe he's only 7 months.
Thanks, Steve.. well done!
Submitted by: Chris Petersen on Jan 29, 2010
Steve did a great job training my Brittany. She was quite a stubborn dog and would not point by smell in the beginning and Steve was committed to get her to point. She has hunted for 2 seasons now and she is a great hunting dog thanks to Steve.
Submit your testimonial