Long Lake Retrievers - Minnesota Labrador Retriever Breeders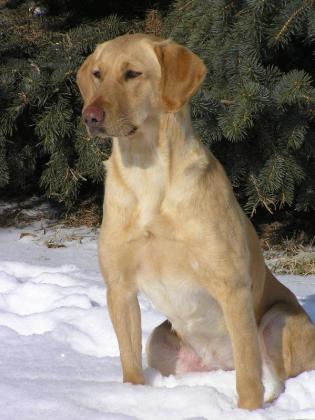 About Long Lake Retrievers
We are located in central Minnesota near St Cloud.  We offer an all-around Labrador Retriever whether your looking for a hunting companion or a family friend.  Our Labradors come from the highest quality pedigrees from North America, and English backgrounds.  Through selective breeding, we produce an outstanding upland and water dog that have the natural ability to point game.  In the history of our pedigrees there has been numerous dogs that have obtained their American Pointing Labrador Association (APLA) Grand Master Pointing Titles and Certified Pointing Titles.  Along with many American Kennel Club (AKC) Master Hunters.  Our dogs have all of their health clearances, excellent temperament, and possess unsurpassed train-ability and desire.   In addition, we look for dogs with the classic Labrador conformation.
Hunting Dog Breeds Raised
Labrador Retriever
Additional Services
Stud Services
Breeder Contact Info
Testimonials (2)
Submitted by: Justin Rother on Sep 23, 2010
I purchased a female yellow lab from Colin at Long Lake Retrievers in May of 2009 from the Tess and Jimmy litter. She is one of the best dogs around, very calm and loving in the home and an awesome hunter at just 16 months old. She has great drive and a very good nose. Her first time out pheasant hunting, she flushed up birds and retrieved back to my hand. During the hunt she pointed a bird and was steady for 30 seconds then went and flushed the bird up. She had no training for pointing just 8 days of professional training for intro to birds and obedience all the rest is natural. She also made a blind retrieve, where a bird was shot and went down across a road in a corn field/crp, we went over to get it and couldn't find it so we headed back and I called the dog back and here she comes with the bird in her mouth. I am very pleased with her and excited for the coming hunting seasons. She is also a very good family dog and her temperament is perfect. I would highly recommend Long Lake Retrievers to anyone looking for a great gun dog and a great experience with purchasing a dog.
Submitted by: Dan Arendt on Feb 03, 2009
We got a female yellow lab from Colin in May 2008 from his female Tess and Cashman's stud Jimmy. I had an excellent experience with Colin. The pups were in excellent health and were very well socialized thanks to Colin's daughter. We are very pleased with our dog and highly recommend Long Lake Retrievers as well as Cashman's Jimmy.
Submit your testimonial