fawncreek-kennel - Minnesota English Pointer Breeders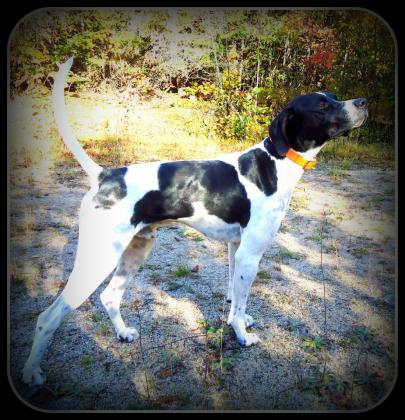 About fawncreek-kennel
Puppies born May 20th! Call or email to reserve one!



Our dogs are great pointers and family pets. Champion bloodlines on both sides of the Pedigree, including Elhew Snakefoot, (Elhew) Guard Rail, and CH Smart. Our dogs have been used for guiding services on grouse, pheasant, and woodcock.
Guiding services available throughout Northern Minnesota for grouse and woodcock.
Hunting Dog Breeds Raised
English Pointer
Additional Services
Hunting, Stud Services
Breeder Contact Info
Testimonials (4)
Submitted by: Mike Y on Jun 02, 2012
I purchased a dog from Fawncreek kennels a little over 2 years ago, and he has been one of the best bird dogs I have ever owned. He turned out to be a very intelligent and hard working dog, he is also a big part of our family and he stays calm in the house. When it is time for another pointer, I will be calling Vicky again. Vicky is a professional and a pleasure to deal with. Thanks again!
Submitted by: Reed Thomas on Jun 01, 2012
I bought a pup from their last litter three years ago. He is the best mannered dog that hunts close for me. One phenomenal dog that always holds his point until I am able to get to him to shot the birds. I would not price him at any figure if asked to sell him. He is truly a "gentleman's hunting dog" I am thinking about getting another pup from them out of this litter.
Submitted by: John C on May 14, 2012
I purchased a pup from Fawncreek kennels 3 years ago. She has been a wonderful bird dog for me!
Thanks again,
John
Submitted by: Jeff Kinsler on May 09, 2012
I have used these fine folks as guides on several grouse hunts in Minnesota. I have been to the fine state for 8 years in a row.
I have hunted with their dogs part of the time and one of the dogs they started who has turned out to be one of the best grouse dogs I have hunted behind for his age.
I would definately use them for a guide, and buy one of their pups when I get in the market.
Jeff K.
Gray, TN
Submit your testimonial