Dean Renneke - Minnesota English Setter Breeders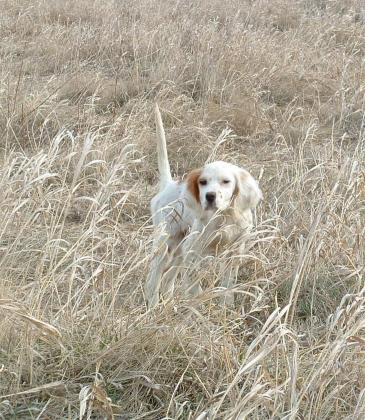 About Dean Renneke
I have hunted pointing dogs for the past 35 years. I have owned Brittanys and English Pointers as well, but my passion to create the best English Setter began with field trialing a setter named Mississippi Gus. I breed one or two females a year and out of those litters evaluate and keep the dogs that have the following traits in order of importance in my breeding program.  Intelligence, WILD bird finding abilities, conformation, drive, and endurance are the traits I strive for in an English Setter.  My dogs start hunting at 6 weeks on quail, continue on the prairies of Montana, ND, SD, and continue in the woods of MN and WI, and finish with wild quail in southern states. I currently have  setters I've sold being used as guide dogs in 5 outfitter's camps.
Hunting Dog Breeds Raised
English Setter
Additional Services
Stud Services
Breeder Contact Info
Puppies for sale
Testimonials (1)
Submitted by: Sandy Smith on Nov 14, 2011
Dean has a keen eye for identifying the physical attributes a dog needs to hunt efficiently in the grouse woods or in the prairie. Deans dogs are very athletic and highly intelligent bird finders.
Submit your testimonial