von Solilos Deutsch Kurzhaars/ German Shorthairs - Michigan Deutsch Kurzhaar Breeders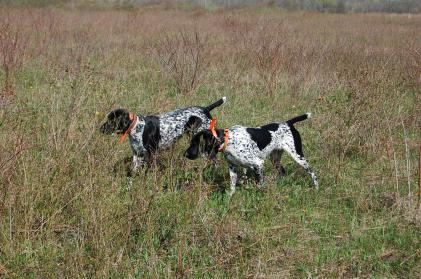 About von Solilos Deutsch Kurzhaars/ German Shorthairs
Von Solilo
Breeder of Deutsch Kurzhaars/German Shorthairs
This Kennel was established on the belief of preserving the original blood lines of the Deutsch Kurzhaar, through Select Breeding and Testing through the German System,wich is one of the oldest versatile test in history. Here at Von Solilo I Train, Test and Hunt all my own Kurzhaars.
I am pleased to announce the Breeding of Cathy Vom Holtvogt X  KS Eiko VonderZista. I will be sending Cathy  to Germany  this fall to be bred, anticipated whelp date January Of 2010 
Happy Hunting
Hunting Dog Breeds Raised
Deutsch Kurzhaar
Breeder Contact Info
Testimonials (3)
Submitted by: Eric Labarr on Mar 08, 2014
I have Bliss from Mario's B litter. Could not be happier she is a hunting machine and great in the house. He breeds excellent dogs
Submitted by: jason super on Apr 30, 2013
Great guy to buy a pup from. Couldn't be happier with my pup brisco now 2 yes old. Prize 1 NAVHDA first run at 2 yes 1 month.
Thanks again .
Jason
Submitted by: frank saez on Feb 07, 2010
mario is a honest breeder & he is a true dog person. keep up the great work mario. from el rey
Submit your testimonial