Solitaire Kennel - Michigan Epagneul Breton, French Brittany Spaniel Breeders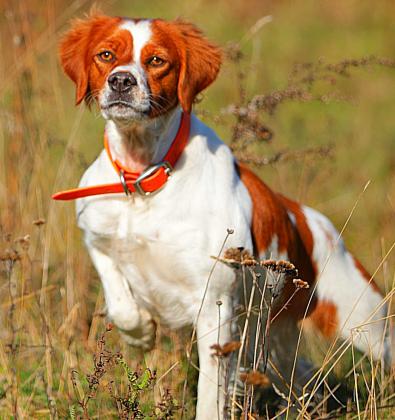 About Solitaire Kennel


A small kennel in the upper peninsula of Michigan, went hunting with a friend and his dog once and got hooked, every day, i learn something new, and am having a lot of fun with these dogs!!,  Fa mas Bull Pup De Solitaire OFA good,AY negative, my beautiful male dog,sired by Master Hunter, Vernon De L'Escarbot,  I am having so much fun working with this great dog, he has taught me so much.  My female,  Elle Gener Perdix D Solitaire OFA good,AY negative, came from Petersons kennel, I sent her to Plum Creek Kennel four years ago for training, and she is high drive in the field, and a well mannered lady in the house. My new addition Jyncks De Plum Creek TAN OFA,AY negative is just one pass away from his UKC Gun dog title!! from Plum Creek Kennels is amazing high drive, great point, and a natural retriever. All my dogs are OFA'd and sable gene negative. Puppies sired by Famas available now!!! please call 906-281-6100 for more information. Thank You

Hunting Dog Breeds Raised
Epagneul Breton, French Brittany Spaniel
Breeder Contact Info
Our Pedigrees
Testimonials (3)
Submitted by: Spring Madosh on Sep 27, 2018
Kelly helped us pick out a great pup. We got the puppy at 9 weeks and she never whimpered once in the night from even the first night we had her. She did well taking snuggles from our sometimes overly-loving 4-year old daughter. Markings are beautiful. Great family dog--love her to bits! My husband has high hopes to train her for bird-hunting in the future, but I'll leave that to him. For now, she is a great family dog!
Submitted by: Jim Hanson on Jul 30, 2015
Bought a female pup from Kelly last summer. One of the best dogs I have ever owned. She has a great personality is biddable, fast, and beautiful, She is turning out to be a great hunting dog.
Looking to breed her sometime during 2016.
If you are looking fro a super upland bird dog with beautiful conformation If you are considering purchasing a new pup, I definitely recommend you contact Kelly as a first choice.
Submitted by: Geoffrey Bean on Mar 26, 2012
Pup came to us well socialized and very healthy. We could tell this breeder has devoted an abundance of time with these dogs. Papers and information were well organized. Kelly is truly a professional. Highly recommend!!
Submit your testimonial