Iron Mountain Irish Setters Irish Setter Puppies - Michigan Irish Setter Breeders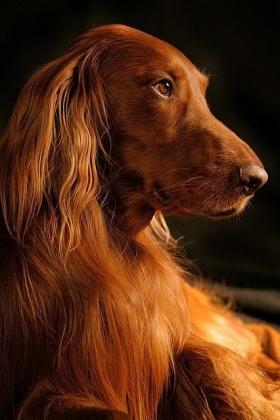 About Iron Mountain Irish Setters Irish Setter Puppies
Top rank American Kennel breeding hunting variety Irish Setters. Producing high quality, healthy dogs. Kennel is know for high quality hunting dogs. Breeders of a close working hunting line of Irish Setters that are excellent gun dogs. Currently there are puppies for sale. These puppies will make excellent bird dogs when they are mature. They also make excellent pets and are very mellow in temperament. See pictures of the puppies on the Puppy Announcement Page on website located here: Field Irish Setters ~ Irish Setter Puppies Contact information on website
Pups will be shipped nationwide by air.

Hunting Dog Breeds Raised
Irish Setter
Breeder Contact Info
Testimonials (2)
Submitted by: Ken Heidewald on Jul 22, 2022
I have owned 5 of this breeders Irish setters over the past 20 years and all I can say. Is that they are the most wonderful,healthy, dogs ever with wonderful confirmation and nice dark mahogany color. I can't say enough good things about them. They have long life spans. 15 plus years for mine with no issues. I hunted grouse with mine until 14. Years old. They point and work at a close range for grouse and woodcock and with pheasants they go out a little farther. Mine retrieved right to hand naturally. This is by far the best kennel ever that I have purchased a setter from.
Submitted by: Laura Aitken on Feb 13, 2018
I have bought 3 irish from her. One my wonder boy Blaze back in 1999 an a beautiful girl Rose in 2000. Love them for many years. After the last one died of old age I was to busy for a new puppy. But in 2016 I bought yet another hanson boy from her. He is now 18 mons old. Chief Red Feathers aka Red has given me so much joy. Every vet he has seen always comments on what a quality breed dog he his an how besutiful he is. He truely is a hanson guy he may be a bit stubburn but as he ages he's really mellowing out. Love how he is turning into a big beautiful dog.
Submit your testimonial