Laurel Mountain Llewellins - Michigan Llewellin Setter Breeders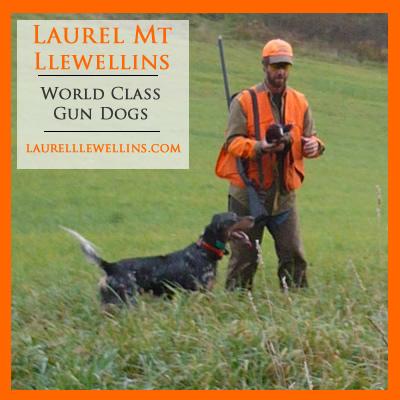 About Laurel Mountain Llewellins
Laurel Mt. Llewellin Setters
World Class Gun Dogs
Experience matters. Ask others exactly why they picked the two they did and exactly what will be produced. Very few give much thought to the two dogs they breed. They think just because they have two good dogs, they'll produce a good litter!
Get your next hunting companion from a proven breeder producing excellence in the breed from generations of proven Llewellin Setters. Our Llewellins are DNA-certified, FDSB registered, hip-tested, and guaranteed. We have dedicated our lives to the Llewellin Setter as a World-Class Gun Dog and will only ever sell to hunting families only. We care about the future of the Llewellin Setter.
Scott Lazur
Ligonier, PA 15658
724-689-6479
Michelle Lazur
Upper Peninsula, MI
906-753-4016
Hunting Dog Breeds Raised
Llewellin Setter
Additional Services
Training
Breeder Contact Info
Testimonials (1)
Submitted by: Brian & Melanie Bragg on Aug 25, 2012
When we decided to get our first bird dog, we did lots if research ... and it led us to the Llewellin, and more specifically to Laurel Mtn!
Michelle answered ALL of my questions, promptly and thoroughly. Our Llewellen is the smartest, most agile, bird crazy dog! Michelle and Scott produce only the highest quality gun dogs. We could not be more pleased. In the woods, Trapper is a machine, and in the home he is a loving loyal part of our family!
Submit your testimonial