Grand River Gun Dogs - Michigan German Shorthaired Pointer Breeders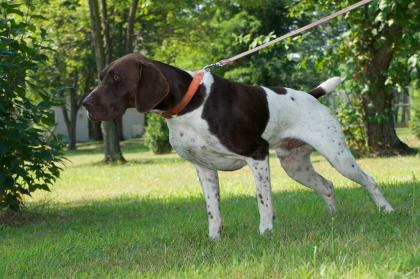 About Grand River Gun Dogs
Hunting and breeding a mix of Line Bred DC Hillhaven's Hustler and DC 3 x NSTRA CH Gamble's Odyssey Fritz MH UT2 breeding. This line has strong natural pointing, retrieving, and backing instincts along with the great personality and conformation needed to make a exceptional hunter companion and family pet. These dogs hunt with style and grace along with providing the performance the serious hunter demands. Stud Service and pups, and occassional started dogs for sale available throughout the year - Scharrer's Buddy NA Prize 1 112pts avaialbe at stud. Contact Steve to get additional information, pictures and pedigrees. Georgia Bobwhite Quail available June thru the fall.
Hunting Dog Breeds Raised
German Shorthaired Pointer
Additional Services
Stud Services
Breeder Contact Info
Puppies for sale
Our Pedigrees
Testimonials (3)
Submitted by: Matthew Miller on Feb 01, 2013
Excellent man to work with, and I got an excellent dog: who really could ask for more!!! My pup, who is ten months old now, has shown tons of natural ability and drive. Her first season was great, and I am looking forward to many more as she is an absolute joy to hunt with.
Submitted by: Fred Witten on Jul 25, 2011
This is our second time breeding our GSP Jackie with Buddy,the first litter was 8 pups this litter 10 pups born 6/10/11.
All of the pups show natural hunting instincts with noses to the ground and stalking as early as 4 weeks old.
Very happy with the outcome of the breeding all pups are healthy bright eyed and curious. Nice job to Buddy & Jackie.
Submitted by: Darrell Beaudett on May 27, 2011
Steve did an excellent job of handling the stud process. His stud, Buddy, sired a beautiful litter of 10 puppies with our dam Bella. Steve is very helpful in all of the steps of breeding. I highly recommend his service. The experience was worth the drive from Algonac, MI.
Submit your testimonial