****BLUE BRIAR KENNELS & GAMEBIRDS**** - Michigan American Brittany, English Pointer, German Shorthaired Pointer Breeders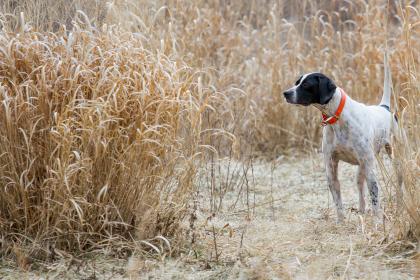 About ****BLUE BRIAR KENNELS & GAMEBIRDS****
Welcome to Blue Briar Kennels and Game birds. Blue Briar Kennels is located in Southern Michigan. Here at Blue Briar Kennels we strive to produce top quality dogs for the avid hunter or competitor from some of the finest bloodlines in the nation. Our shorthairs are breed for there strong desire, biddability, and ability to become extreme athletes. While GSP's &English Pointers are our primary breed, we occasionally have others pointing breeds at our kennels. Blue Briar can also be your one stop supplier of game birds and/or supplies needed to raise your own game birds. We raise and supply quail to kennels, clubs or individuals. We strive to produce top quality flight conditioned Bobwhite, Tennessee Red and Coturnix quail. Whether you need one or a thousand, Blue Briar can usually meet your needs. Should you have any questions, Please feel free to contact us at 734.740.7300 or bluebriarkennels@gmail.com.



Hunting Dog Breeds Raised
American Brittany, English Pointer, German Shorthaired Pointer
Additional Services
Training, Stud Services, Birds for sale
Breeder Contact Info
Our Pedigrees
Testimonials (4)
Submitted by: Andrew Brown on Aug 26, 2016
I bought a German Shorthair pup from Chris Ritter at Blue Briar Kennel 3 years ago now. I have not been disappointed. The dog has high hunting drive, a great nose, and all tools necessary to become a great dog. Also the dog is very Mild mannered in the home. Overall I am very happy with the dog and would buy from Chris again.
Submitted by: Scott on Nov 16, 2015
For over 10 years I've been purchasing game bird from Chris at Blue Briar Kennels, over time I have come to pay close attention to his devotion to the care and concern he has to raising quality game birds and great bird dogs, putting in endless hours and hard work into his operation, I recently purchased a German shorthair puppy from him for many reasons.
I have recommended Chris to many good friends!
Scott W.
Submitted by: Cory on Jun 11, 2014
I was searching for a dog 3 years ago to bring into my home and also make as a hunting partner. I was a young 22 year old kid with no knowledge of hunting or GSP's. I was out in touch with Chris at Blue Briars, he had a litter on the ground, and I went to pick a pup out. I left with one that I still own today. My female (Rossi) has been nothing shy of an amazing dog. Rossi hunts hard, runs great, has had zero medical issues, zero issues with paperwork, has a huge drive for the sport. My overall experience with Chris and Blue Briar Kennels was and still is fantastic. I'm currently awaiting my second pup from Blue Briar, and I still send Rossi for fine tuning and training as needed. FANTASTIC CUSTOMER SERVICE!!!
Submitted by: Tim Ryan on Jul 27, 2011
bought a female from Chris a couple of years ago. Best hunting shorthair I have ever owned (I have had a total of 4 shorthairs, all female, over the last 30 years). Very easy to train, strong retrieving instinct and excellent nose. The females tend to range on the lower end of the shorthair weight standard, which really like. I highly recommend this line.
Submit your testimonial