TLOCK KENNELS - Kentucky Bluetick Coonhound, English Coonhound, Treeing Walker Coonhound Breeders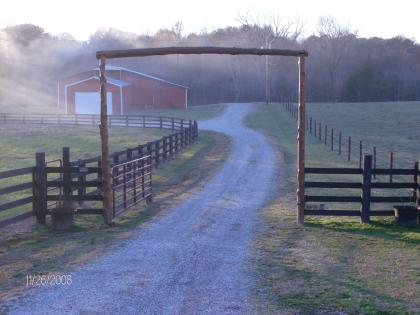 About TLOCK KENNELS
Top Quality Hunting Dogs Bred In A Superb Southern Kentucky Holler. Sires and Dams owned and kept on premises. All dogs are regularly checked by a local veterinarian. Excellent Treeing Bluetick Coonhounds, Treeing Walkers and English Coonhounds. AKC and UKC registered dogs. Purple Ribbon dogs with Grand Night Champion, Night Champion, and Show Champion bloodline. Pups available NOW.

Hunting Dog Breeds Raised
Bluetick Coonhound, English Coonhound, Treeing Walker Coonhound
Additional Services
Hunting, Fishing, Stud Services, Boarding
Breeder Contact Info
Testimonials (2)
Submitted by: Leslie on Apr 15, 2013
We purchased a Bluetick from Travis in October 2012. I could not explain the love we have for this dog/breed! We have never owned any type of hound before, but my husband really wanted a Bluetick...not to hunt, but just loved the look of the breed. After contacting Travis, we decided that this was the dog for us! We named our dog Tripp and he is an excellent dog, extremely smart, very easy to train and excellent with our 3yr daughter. Even though we are not hunting him, I know that he would make an excellent hunter! I would highly recommend purchasing from Travis, very good guy & very good communication!!
Submitted by: Joe Fess on Nov 26, 2009
I bought a BlueTick Coonhound puppy from TLock Kennels a few weeks ago, and boy did I get lucky. We (my wife and I) picked Gunner(the puppy) off of pictures that Travis emailed us and in person. Travis brought the 2 we wanted to look at over 2 hours driving time and met us at a church close to our house. The puppy is now 11 weeks and is one of the most intelligent dogs I have ever seen. His bloodline is shown in the UKC registered papers and he comes from amazing stock. I have had several seasoned old coonhunters tell me of the potential this dog has. Ultimately she wanted a dog that would be great with our family and I wanted one that would be a holy terror to coons in the field. We got both when we got our dog from TLock Kennels. I would highly recommend this breeder. A+!!
Submit your testimonial