LOSTYANKEE KENNELS - Kentucky Llewellin Setter Breeders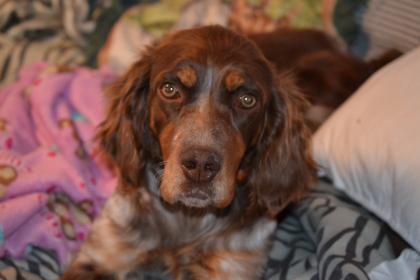 About LOSTYANKEE KENNELS
Raising a few litters of Beautiful Llewellin Setters!! Please call or email for reservations or availability.
Hunting Dog Breeds Raised
Llewellin Setter
Additional Services
Stud Services
Breeder Contact Info
Testimonials (3)
Submitted by: Leslie Chambers on Sep 15, 2016
I got my puppy from Jennifer. She is now two and everybody loves her because she is soooo sweet and soft. I highly recommend this breeder. My Mirabelle is so enthusiastic and a super smart lap dog too and I like to call her Funabelle😌These dogs are so great, but they are definitely not easy to walk since they like to be out in front to flush out birds and need plenty of running room as they are high energy. I'm just on this site looking for a dog for my dog lol.
Submitted by: David van Boxtel on Feb 27, 2014
Purchased an English Setter from Lost Yankee in Aug of 2013. They were very friendly, and had the puppy delivered to me by one of their friends driving from KY to FL. The dog has the best temperament and is true to the character of the English Setter. Would recommend anybody searching for puppy to consider Lost Yankee.
Submitted by: Stacy Rose on Feb 17, 2014
We are looking into getting a puppy from this breeder, and although we have not gotten the puppy yet she has kept us up to date on the puppy and responds right back to us with email or a phone call, very nice lady and has very good looking dogs can't wait to get this pup!
Stacy, Brett and Andie
Submit your testimonial