BiebelBrittanys - Kentucky American Brittany Breeders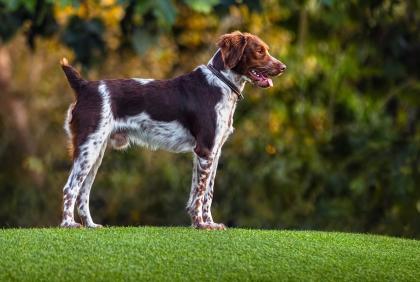 About BiebelBrittanys
High quality Brittany's from champion blood lines. Send me an email and I will send fun photos. Our dogs are super at bird hunting, family members and breeders. I can send me info and photos. We are expecting a litter around the end of November 2022 We have young started dogs. Finished dogs. several of our started and finished dogs are Liver and Liver Roan. Harold.
Hunting Dog Breeds Raised
American Brittany
Additional Services
Hunting, Training, Stud Services, Boarding
Breeder Contact Info
Puppies for sale
Testimonials (2)
Submitted by: Douglas Sarver on Mar 14, 2022
Parker is the second Brittany that I have purchased from Biebel Brittanys. Parker comes from a great Bloodline that includes multiple national champions. He is a great household pet and a wonderful hunting dog. Last year he hunted great and then this year he improved even further!
We were hunting the first day and another hunter was in an adjoining field and saw Parker working. He called that evening and wanted to hunt with Parker the following day he like what he saw so much!
What a great dog!
Doug
Submitted by: Ronnette and Jim on Jun 26, 2018
Our lady, Maggie, was such a wonderful hunt and family dog. Such a good disposition. So kind, laid back and great hunter. She loves the water and going hunting. The Bieber family are wonderful people. We couldn't have asked for a better dog.
Submit your testimonial