Brooks Kennels - Kansas German Shorthaired Pointer Breeders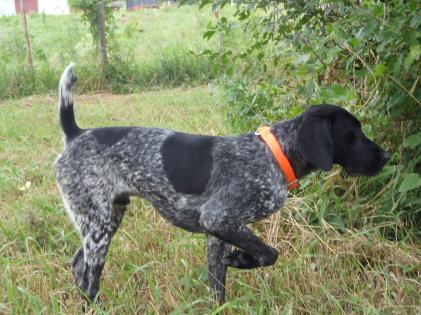 About Brooks Kennels
Give your dog the building blocks to become a hunting companion or competitor. We have an abundance of training ground with birds including obedience, pointing, retrieving by experieced training methods. We take only a limited number of dogs for quality training and you are welcomed to visit our training facilities and indoor kennels.
Hunting Dog Breeds Raised
German Shorthaired Pointer
Additional Services
Training
Breeder Contact Info
Testimonials (1)
Submitted by: Dennis E Steinour Sr on Jan 02, 2022
Ray is the best when it comes to a trainer that spends 1 on 1 time with your dog. He is patient and has a humbling voice when talking to your dog. Ray doesn't take on more than he can handle giving each dog equal time. My 5 month old GSP learned so much just in his 1st month. That when I brought him home. He was so much better in the house and he continues to amaze me with what he does in the field. If Ray has an opening I highly suggest you give him a call and a visit.
Submit your testimonial