Bar J Horse Ranch - Kansas Irish Setter Breeders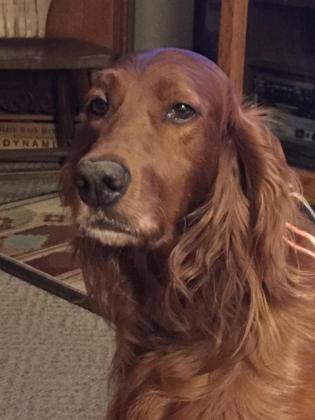 About Bar J Horse Ranch
We're celebrating 51 years of our hunting Irish bloodline.

We are very proud of our Irish Setters. We started raising them in 1969. In that 51 years we have kept our bloodlines going by keeping the best of our dogs ! We also have traveled outside Kansas to other Hunting Irish Setter breeders selecting the dogs that blend well with ours.
We are not commercial breeders or a puppy mill. These are farm raised dogs.

Our dogs will be Dark Mahogany in color, high tails, wonderful personalities, natural hunters and great retrievers. They will point with a high tail and hunt close in for the walking hunter.
Your dog will be your best friend, love kids ! Your dog will be a member of your Family!
Thank You For Your Inquiry, Please Call Me at 316-253-9999
Hunting Dog Breeds Raised
Irish Setter
Breeder Contact Info
Testimonials (1)
Submitted by: Abigail Bohle on Jun 21, 2019
Got my Ru from them last year and was super impressed with how well cared for and the amazing temperament of all the dogs. Highly recommend them!
Submit your testimonial