White River Kennels - Indiana Vizsla, Weimaraner Breeders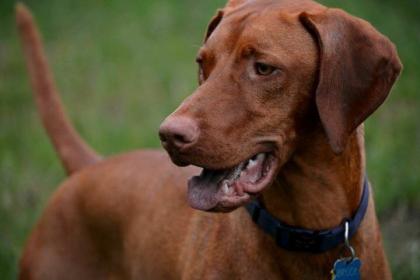 About White River Kennels
We are a full-time breeder of Weimaraners and Vizslas located in Southern Indiana. Our goal is to produce gentle, obedient, and loving Weimaraner and Vizsla puppies under the AKC guidelines. We treat our Weimaraners and Vizslas like part of our family. From the moment the puppies are born and hand-delivered by us to the moment they leave to go to their new families we keep our puppies inside our home. We believe it is essential to maintain a clean and controlled environment as well as a family-centered environment in order to achieve optimum health and socialization for the puppies. We strive to achieve a superior bloodline in the Weimaraner and Vizsla breeds.
Hunting Dog Breeds Raised
Vizsla, Weimaraner
Breeder Contact Info
Testimonials (2)
Submitted by: Karon Nichols on Aug 30, 2016
I recently purchased a little weim girl from Terry & Rob Young at White River Kennels. What a wonderful experience I had. They kept me updated with weekly videos and phone calls. I had never purchased a puppy over the Internet before. My Gypsy was flown by cargo air and arrived in excellent condition. My vet was very impressed with the quality of dog and said she's a keeper. My highest references go to Terry and Rob!
Submitted by: Jess on Jun 06, 2016
From the first time we talked over the phone to when we picked up our puppy at their place, Terry and Rob were fantastic!!! We are first time owners of our beautiful and joyous vizsla puppy Brock! We love him to death and couldn't be happier to have him in our family! As a first time puppy owner, I had A LOT of questions and both Rob and Terry promptly answered them all! They were very kind and accommodating to our needs. We drove from Virginia to Indiana to pick our puppy up but they also offer shipping the puppy for additional cost. Their website is easy to use and to make payments, we had no problems whatsoever! They also upload weekly or semiweekly videos to help us keep up with the puppies growth. Brock is a 11 months old energetic and healthy puppy, and we couldn't be happier to have them with us!
Submit your testimonial