Penny Lane Spinone Italiano - Indiana Spinone Italiano Breeders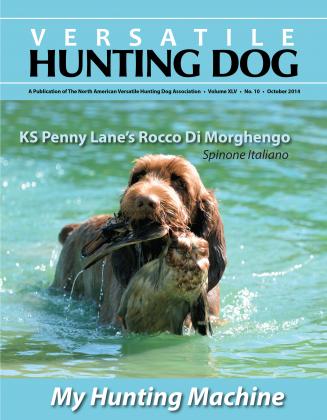 About Penny Lane Spinone Italiano
Morghen and Macho breeding, September 2022, due November 8, 2022. Puppies will be ready for new homes January 1, 2023. (needs photo updating) and Blogsight: https://pennylanespinoneitaliano.blogspot.com/
Hunting Dog Breeds Raised
Spinone Italiano
Additional Services
Stud Services
Breeder Contact Info
Testimonials (4)
Submitted by: Cork & Patty Snearly on May 31, 2018
We were somehow lucky enough to find PennyLane Spinone and to begin communications with Karen and Veron. They are absolutely first class in every thing they do and we got our girl "Hero Loretta" out of Rocco and Jorja. Loretta is a wonderful dog, beautiful, healthy and just a joy in our lives. We were just completely bowled over when we visited PennyLane and met the "family". They are marvelous and enjoy a tranquil and yet very functional environment which has been carefully designed by Karen and Veron with their Spinone in mind. Their dogs truly are family and enjoy a wonderful life at PennyLane. They do an outstanding job of getting to know their clients and have a knack of matching new owners with a puppy. We would love to get another PennyLane Spinone. They are fantastic! And their dogs are proven champions, not just in the home but in the field too. We love staying in touch with PennyLane.
Submitted by: Megan Maloney on Jan 01, 2018
Karen and Veron of Penny Lane Spinone Italiano are world class breeders. I was put in touch with them by another breeder when I was looking to add a second Spinone to our family. They reached out to me and they took lots of time to talk to me about what I was looking for in my puppy. Any questions that I had were always answered quickly and thoroughly. Karen kept in contact with me frequently to give me updates during planning of the litter, throughout the pregnancy, and through the litter's first 8 weeks until ready to come home. I visited when puppies were 6 weeks to meet them all. I was blown away by the visit. Kennel and grounds are beautiful, entire pack of adults and puppies all very healthy. Karen and Veron do an incredible job of matching each puppy with their forever home. I had told them I was looking for a dog to do therapy work, and my beautiful girl is a natural! She is so gorgeous, sweet, and social just like all of the Penny Lane Spinone. I recommend Penny Lane Spinone Italiano to anyone looking for a quality gun dog and/or a wonderful family dog from a very reputable and respected breeder!
Submitted by: Tracy and Mike Sepela on Nov 07, 2011
We can't even begin to tell everyone how wonderful our experience with Pennylane Italiano Spinone has been. Karen and Veron are the best! From the moment we contacted them about purchasing a spinone, they have kept us involved in the entire process. We have never met a more responsible breeder. And they have been a wealth of information throughout Enzo's growth. They have given us so many training tips and have been hands-on in training Enzo in the field. We feel genuinely lucky to have met Karen and Veron and to have purchased Enzo! We consider them our friends and will be purchasing our second spinone puppy from them in the Fall of 2012.
Submitted by: Ginny/Brian Bratcher on Apr 23, 2010
Penny Lane is an absolutely awesome breeder. Their dogs are healthy, well cared for and truly loved. Karen and Veron take great care in raising their puppies and matching the puppy's personality to the owner. They keep the potential owner updated on the puppies' progress from the moment of conception until the puppy is placed with the owner. They even keep everyone updated as the puppies grow in their new homes. We were lucky enough to receive a male puppy from the last litter. He is absolutely gorgeous and a joy to have in our home. We hope to purchase a second Spinone in the near future. I wouldn't go with any other breeder!
Ginny and Brian Bratcher
Submit your testimonial