Gunrunner German Shorthairs - Illinois German Shorthaired Pointer Breeders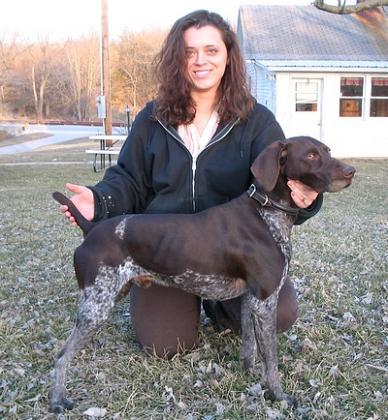 About Gunrunner German Shorthairs
Are you tired of spending countless hours searching for your next hunting partner/family companion?  Search no more!  At Gunrunner German Shorthairs, we have carefully selected our dogs to have that perfect balance of drive and determination as well as unmarked loyal companioship.  Our dogs come from exceptional bloodlines and include some of the top names in their pedigrees, such as Hillhaven, Rawhide, Heide Ho, Dixieland and more.  Not only do these pups have some of the top names but they have 5 Hall of Fame dogs in the lineage.
Hunting Dog Breeds Raised
German Shorthaired Pointer
Additional Services
Hunting, Training, Stud Services
Breeder Contact Info
Testimonials (2)
Submitted by: Travis A. Speicher on Apr 30, 2010
I bought a German Shorthair from Gunrunner GSP's in January of '09 and she has been the most amazing dog i've ever owned. She is relentless in the field and a best friend at home. The nose on her is unreal...if you want a top of the line GSP for hunting or for a family pet, look no further.
Submitted by: Erik Wilcox on Jun 08, 2009
Love the dog I bought from this breeder. Good sized dog that loves to run in the weeds and point. Healthy as ever, loving good natured dog. Highly recommend this breeder, will hunt all day and snuggle with you at night.
Submit your testimonial