Cottonwood Retrievers - Idaho Labrador Retriever Breeders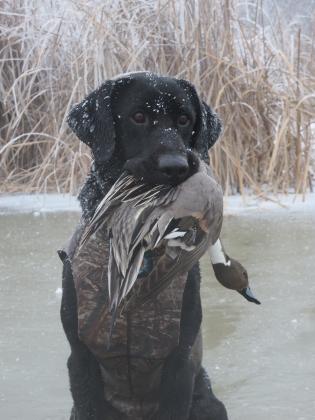 Hunting Dog Breeds Raised
Labrador Retriever
Additional Services
Hunting, Training, Stud Services, Boarding
Breeder Contact Info
Testimonials (5)
Submitted by: Jake Jensen on Jan 02, 2017
Jake is an excellent trainer! He truly cares about the dogs he trains and has great attention to details. He is very patient with both the dogs and their owners. He is one of the nicest and most honest guys I know.
Submitted by: Frank on Nov 04, 2013
Jake is one of the best in the business when it comes to training. He does not have very many litter but when he does it is because he believes they are going to be great. His history of mentoring under the best has made him a well rounded trainer. IF I were looking for another puppy or someone to train my dog I would choose Cottonwood Retrievers hands down.
Submitted by: Sandi on Nov 04, 2013
After looking at other breeders and trainers in the area I decided on Cottonwood Retrievers. Mostly because he trains and runs his dogs in AKC hunt test and hunts his dogs. Not a puppy mill like a see so many of. Jake takes great care of his dogs like they were part of the family.
Submitted by: Christy Lincoln on Oct 10, 2013
I have been so happy with Jake and his training. His proof is in the dog he has and the time that he has spent working and training with the very best over the years. He has a passion for training and a love for the dogs he trains and a great work ethic.
Submitted by: Andrea Hughes on Jan 17, 2011
Jake is one of the best trainers I have seen in my years of training. His modern soft touch approach to training produces dogs that are enthusiastic and are a joy to work with. He goes beyond to help with training of the dogs and the handler. I have worked with a bunch of trainers but none with so much knowledge. He loves to train and shares that passion with everyone he meets. Thanks, Cottonwood Retrievers
Submit your testimonial