Westerleigh kennels - Georgia German Shorthaired Pointer Breeders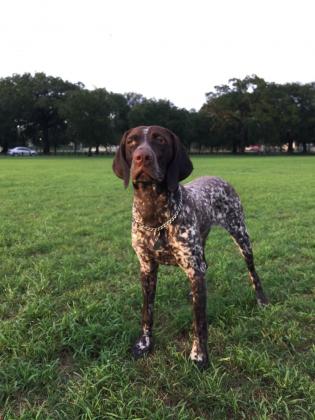 About Westerleigh kennels
We absolutely love german Short Haired Pointers! We have three AKC registered GSPs and two of those are the dame and sire of our current litter. Monroe is the dame and Butler is the sire, Emmaline is a future dame. They are all registered on the akc site and we will have a family certificate for each puppy. We love our dogs and we are looking to find loving homes for our wonderful puppies! They need regular exercise and love and affection. They are very intelligent, love their owners and are very loyal!
Hunting Dog Breeds Raised
German Shorthaired Pointer
Additional Services
Stud Services
Breeder Contact Info
Testimonials (6)
Submitted by: Morgan Stegner on Feb 24, 2019
Had a very pleasant experience getting the perfect gsp puppy from the Taylor family. They were always very helpful with any question or concerns I had, even from 300+ miles away. Would highly recommend them to anyone looking for a gsp and would defiantly use them again.
Submitted by: Justin Roberts on Jul 29, 2018
The Taylors were great to deal with. We picked out our GSP at about 8 weeks and they sent us pictures of her in the weeks leading up to us picking her up. Great breeders and great people!
Submitted by: Brandon Hicks on Jul 21, 2018
Good people to deal with. We absolutely love our gsp puppy.
Submitted by: Jackson Keillor on Jul 12, 2018
These guys were super helpful and informative. We love our gsp and he us incredible. I have recommended this breeder to several people and highly recommend if your looking for a gsp to go with these guys.
Submitted by: Wayne Mackenzie on Jul 12, 2018
very good people to deal with. the puppies are clean and well taken care of. I have already passed their name on to friends looking for puppies. would recommend.
Submitted by: AJ Rollins on Nov 17, 2017
We had a good experience with both dealing with the owners and our lovely dog. I would recommend these people to anyone who is looking for a GSP!! Thanks again!!
Submit your testimonial