WALNUT HILL KENNEL - Georgia German Shorthaired Pointer Breeders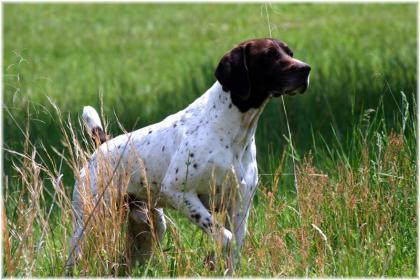 About WALNUT HILL KENNEL
Full time training facility/ Breeders of Dual Quality GSP's..We specialize in training and handling for AKC Hunt Tests and Field Trials, NSTRA, and hunting dogs...All dogs trained to the level desired...Also offer a 4 week puppy program to get pups off to the right start...
Hunting Dog Breeds Raised
German Shorthaired Pointer
Additional Services
Training, Stud Services
Breeder Contact Info
Testimonials (4)
Submitted by: Clay wilson on Apr 26, 2010
I had looked all over the country for the best performing gsp bloodline that I could find. After six months, all of my contacts led me to Rick and Brenda at Walnut hills kennels. For unbelievable noses and desire to hunt, their dogs are truly the best I have come across in my 35 years of upland hunting. It is a pleasure to deal with people that are so good at matching you with the right dog.
Submitted by: Dan Henderson on Mar 04, 2008
My family and I purchased a GSP from Micah and the process couldn't have been any easier. He does business with a handshake and a smile (old-fashioned values) and kept his word on everything he said. The puppy is very intelligent with great natural instincts and his looks are second to none. My veterinarian made it known that the breeder knew what he was doing and he was thoroughly impressed. Job well done!
Submitted by: Arlette H on Apr 23, 2007
Though I am a brittany person I have had the pleasure of seeing Brenda and Ricks GSP's and know them both well. Super people and super caring. They are top notch people and are doing a lot with their dogs in different formats proving what quality breeding is about. When people come to me looking for GSP's Brenda and Rick are who I send them to.
Submitted by: Grant Carmichael on Oct 11, 2006
Rick and Brenda are two of the best in the business.
Submit your testimonial