DDS Kennel - Georgia German Shorthaired Pointer Breeders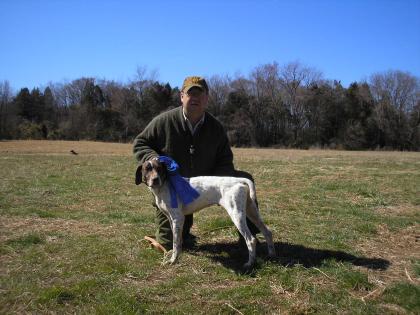 About DDS Kennel
Raising GSP's for hunting and companionship.
Hunting Dog Breeds Raised
German Shorthaired Pointer
Breeder Contact Info
Testimonials (4)
Submitted by: Paul Phillips on Jul 03, 2014
Lucky turned 13 today, July 3, 2014. Back in early February he stopped eating and loss some weight. I thought initially it might be his time. My vet checked him out and could not find anything. Took him to another vet who did a complete ultrasound of him and she located a tumor in his intestines. She removed about five inches and he started eating again and put the weight back on. Still an old dog but it is good to still have him with me. Hopefully he will be around another couple of years.
Submitted by: Paul Phillips on Jan 05, 2014
Just an update on my dog Lucky. He is now 11 1/2 years old and still pretty healthy. He never got the chance to breed so I will not be able to get one of his off-springs when the time comes which is a disappointment. He was related to the first Brittany I ever had back in 1979. I was looking for a new Brittany when I ran across DDS Kennel. They had his pedigree online and in looking thru it I saw the names of my first two Brittanies. I only had one litter and I included my last name in their AKC filings so I was certain he was related. God willing old Lucky will be with me for a few more years. You could not ask for a more loving or devoted animal. Thank you for giving him to me.
Submitted by: Paul R. Phillips on Dec 28, 2010
I got one of Dixie's male pups in 2001. He has been a great family dog. I have never hunted with him but he has been a wonderful animal. He still loves to play ball in the back yard. He is available for stud service if anyone is interested. Just email me at phillipspc@bellsouth.net. Date is 12/28/10.
PRP
Submitted by: Jeff Gibbs on Jun 02, 2008
I got one of Dixie's female puppies in 2001. Lucy was the best gun dog I ever had and better than most I have seen. She was also a dear friend. I lost her recently to a snake bite. luckily I have one of her puppies. I would recommend DDS Kennels to anyone.
Submit your testimonial