Canis Magnus Kennels LLC - Georgia Bloodhound, Bracco Italiano, German Shorthaired Pointer, Vizsla Breeders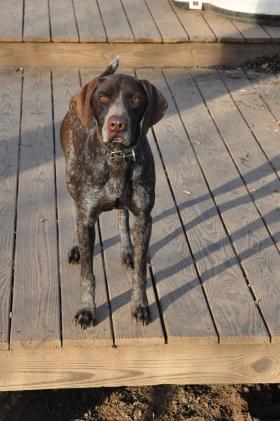 About Canis Magnus Kennels LLC
We are a well established kennel with a personal touch. We have been breeding hunting dogs for over 15 years and have had them for about 30. We specialize in quality in hunting pedigrees and family friendliness in our dogs. We have GSPs, Vizslas, Bracco Italiano and Bloodhounds. Visit our website for Canis Magnus Kennels at www.cmkga.com. Email cwylie@hotmail.com. Call/text 678 316-2858.
Hunting Dog Breeds Raised
Bloodhound, Bracco Italiano, German Shorthaired Pointer, Vizsla
Additional Services
Training, Stud Services
Breeder Contact Info
Testimonials (2)
Submitted by: Rodney Lackey on Apr 09, 2019
Clyde was every accommodating with us as we made a decision on our first family dog. We visited the kennel before making a choice. We chose a vizsla and have been extremely happy with our choice. The quality of breed and traits is always well observed by dog enthusiast. It's obvious Clyde is doing everything correct and his bloodlines are the best. "Copper" is extremely smart, loving and very trainable. We could not be more happy with him and the entire process.
Thank you Clyde!
Submitted by: The Lemmon family on Apr 06, 2013
Wonderful and accommodating breeder and family to deal with. Wants only the best both in placement and health for their dogs.
100% guaranteed and who could ask for any more than this when purchasing a dog!
Our little German Shorthair Pointer "Bella" is a joy, beautiful and too intelligent for her humans and the birds, well they don't stand a chance. She is now a little over a year and we could not imagine our home without her.
Submit your testimonial