Wing It Weimaraners - Florida Weimaraner Breeders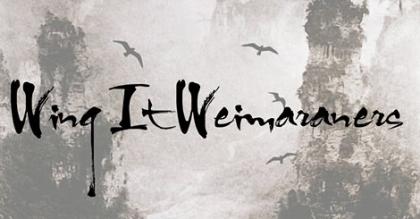 About Wing It Weimaraners
We continue to strive for the ultimate companion.  The dog that can hunt all day, show all weekend and be an outstanding family member.  
We live up to these standards in our breeding program.  Call for more information about an exciting opportunity to own a future star in both the hunting fields and the show rings of America! 
I currently have a started gun dog. He is crate trained, get's along well with other dogs, he is a great companion dog living up to the Weimaraner standard in every way. He is up to date on all vaccinations and of course house broken. No cats please! He has not been around very young children, but he is adaptable.
Hunting Dog Breeds Raised
Weimaraner
Additional Services
Hunting, Training
Breeder Contact Info
Testimonials (2)
Submitted by: TC & Kitty Miller on Oct 16, 2009
We have owned two WingIt Weims and would not hesitate to own another. Our first one we bought as an 8-week-old pup. Never expected to do anything with him, other than have him be a member of our family. We did take him to obedience dog training classes, which he was very good at, then on to training in Agility; never competed, just fun for him and us. When he was 2 years we entered him into an AKC Hunt Test, we had no idea what we were doing. He went on to obtain his JH title and earned legs in SH. He hunted in true Weimaraner style. We also trained him in Tracking, never competed, just something more to do with our boy. When he was 10 he earned his Rally Novice Title.
Our second WingIt came to us at one-year of age, obedience trained. He quickly earned his JH Title. He also won the dog club's traveling hunting trophy at age 12. We also trained him in tracking, no competing. In his eighth year he competed in Rally and earned the Rally Excellent title easily. Both WingIts effortlessly obtained their Canine Good Citizen titles. Toni is an excellent breeder, always there to answer questions and be supportive in whatever you chose to do with your WingIt. These were my first Weimaraners, only had 3 other dogs in my life before, cannot imagine my life without a Weimaraner. Our WingIts were members of our family—loving, loyal, eager to please.
Submitted by: Teresa on Oct 11, 2009
As far as Weimaraner's go I couldn't think of
another breeder that I would trust. Toni Fow of Wing it Weims work with me and found the perfect puppy for me. My first show puppy and my first hunting dog...fabulousm,marvelious,incredible. His only down fall is that he ended up with someone who didn't have a clue. But thanks to Toni and her guidance we have accomplished not only champion but senior hunter. I'm looking forward to a fourth Wing It Weim pup in 2010.The only weim I would walk a mile for is a "Wing It Weim."
Submit your testimonial