Quinebaug Kennels - Connecticut German Shorthaired Pointer, Labrador Retriever Breeders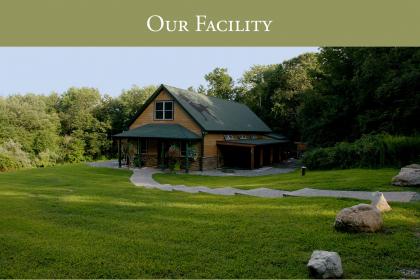 About Quinebaug Kennels
Quinebaug Kennels' 100 acre facility provides a fantastic training setting for daily lessons beginning with introduction to birds and gunshot. Field obedience teaches whistle commands, quartering skills, marking, steadiness, whoa, and retrieving in a variety of settings from fields, woodlands, hedgerows, swamps and ponds. In addition we have access to hundreds of acres of challenging and exciting training areas. Quinebaug Kennels enjoys a great relationship with several shooting preserves where dogs in training have the opportunity to hunt acres of classic New England covers including corn fields, tall grass fields, pine stands, briar patches and ideal woodcock covers that hold native birds. Sporting dogs learn to track and find a variety of game including quail, pheasants, Hungarian and chukkar partridge.
Our gun dog training program is customized to fulfill your training goals for breeds including:
Labrador Retrievers
Golden Retrievers
Springer Spaniels
Field Cocker Spaniel
German Shorthair Pointers
English Pointers
Wirehaired Pointers
Viszlas
English Setters
and all other gun dog breeds!
You can choose to have us train your dog from start to finish, or sign up for private lessons that teach you and your dogs together. We offer training techniques, demonstrate a variety of field drills, and help you tackle any problems that arise with your own training.
WE ARE NOW AN AKC BREEDER OF MERIT FOR GERMAN SHORTHAIR POINTERS AND LABRADOR RERTRIEVERS!
Hunting Dog Breeds Raised
German Shorthaired Pointer, Labrador Retriever
Additional Services
Training, Boarding
Breeder Contact Info
Testimonials (2)
Submitted by: Gene Bagnoli on Apr 20, 2017
Outstanding facility. My boy Colt is eleven now. Trained him with Jen after I did the basics at home. He is still hunting hard ((Although slowing down a bit). Best trained dog ever at home and in the field. We will be calling her again soon as I will be looking for a pup. Great to work with and reasonable.
Submitted by: Allen Brouwer on Sep 27, 2012
Dear Gun Dog Breeder: Jenny ask me to contact you about her dog training program. First I must say I have know this fine young woman for over 35 years I use to baby sit her and as she got older would baby sit my children. She was like a daughter to my parents, and my family has watched her become one of the best up and coming dog trainers in the US.
She has been hunting and training dogs since she was 10 years old I would let her take my labs any time she wanted to hunt over them. There are few people at the age of 14 I would in trust with my dogs, she was one of them. With that being said she has far exceeded my dog training skills and that is why I sent my 6 month old lab to her this summer to train for up land and water fowl work and basic obedience. The results were remarkable I now have the best trained 8 month old lab I have ever owned. He still needs work but for being 8 months old he is quite impressive to watch in the field and/or when I put him thru his obedience training.
Her staff is bar none the best in the business, their knowledge is vast but what I really like is the fact you can contact them anytime for up dates on your dog and keep you abreast of how he or she is progressing. That also goes for when you bring your dog home again you can contact them anytime for help and guidance. Jenny also has some of the best contacts in the business when it comes to dog trainers (not that she is not one of them), so if there is a issue she needs guidance on with your dog she has the resources to get the right answers right away!!!!!
Her facilities are clean and very well maintained you can eat of the floors of her kennels and the staff takes great care of their guest. They treat your dog like it was their own and know when to push them to perform and when to let them get out and just have some fun. In closing you COULD NOT pick a better more qualified dog trainer in the northeast region and quite frankly if you don't send your dog to her it will be your loss and more importantly your dogs loss, Jenny is the BEST!!!!!!!!!!!!
Very truly yours,
Allen K Brouwer III
Submit your testimonial