Rocky Water Retrievers - Colorado Curly Coated Retriever Breeders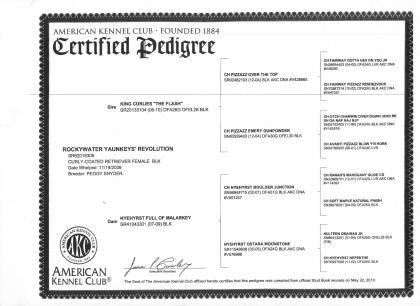 About Rocky Water Retrievers
For Sale: 1 female, breeding rights, show quality, very versatile, athletic, healthy, gorgeous and sweet.
Will send photos, pedigree attached.
Curlies are such an incredibly versatile breed:
They hunt, show, great family dog, and conversation.
No it's not a Labradoodle....This is a purebred from 17th century England, And Proud of it!
AKC registered, Micro-Chipped- shots, dew claws, Pedigree, and ground work training.
Birdy, cowy and and highly intelligent make
Rocky Water Retrievers the perfect choice for you.
Soft mouthed, beautiful coats and temperaments.
Agile, athletic, and obedient, cow/horse friendly, service oriented and ready to retrieve birds make them use their minds to the fullest. Ranch raised and trained.
Gorgeous dogs with Championship Bloodlines.
Started: For Sale
1 female Show Quality/Breeding rights included/ 1 year old.
Beautiful, Sweet, solid black, Athletic.
Hunting Dog Breeds Raised
Curly Coated Retriever
Additional Services
Training
Breeder Contact Info
Our Pedigrees
Testimonials (0)