Stonewall Retrievers - California Labrador Retriever Breeders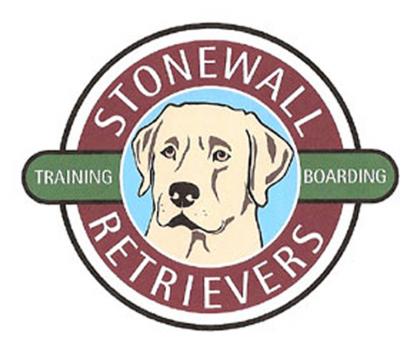 About Stonewall Retrievers
Stonewall Retrievers offers top-quality gun dog training and Labrador retriever puppies.
Trainer Jan Burkholder has a remarkable rapport with dogs and a wealth of experience training them for waterfowl and upland hunting.
As an experienced trainer, Jan knows the qualities needed to produce puppies with the talent to be superior hunting companions. Breedings are carefully considered pairings of OFA-certified parents who are proven hunters or from distinguished field trial lines.
Hunting Dog Breeds Raised
Labrador Retriever
Additional Services
Hunting, Training, Stud Services, Boarding
Breeder Contact Info
Testimonials (2)
Submitted by: Davey "Mo" on Dec 22, 2015
I was blessed from Jan a Chocolate Lab pup to our family, but yet saddened to hear Jan has moved on and retired, Gammy Jan, Molly has retrieved over 100 birds and still counting? as long as I don't miss lol, please stay in touch, and if you get back in the breeding, please let me, us know. We so miss u congrats to u and the family too. with Love Molly and my roommates who take care of me. I sure want a sister!
Submitted by: Harold Whitmore on May 07, 2008
I can not begin to tell you the quality of performance my dog (Murphy) has due to the training at Stonewall Retroevers. I purchase a started dog and he has been able to train me. lol It's sad but true. He has performed fantastically dispite my misgivings.
Hunting Harold
Submit your testimonial