Patron Kennel - California German Shorthaired Pointer Breeders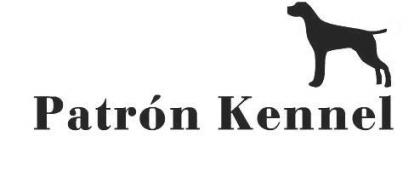 About Patron Kennel
Here at
Patrón Kennel
, our goal is to provide only the finest
versatile
German Shorthaired Pointers available.  We continually strive to improve the breed, and regularly test, as well as hunt our dogs.  We are proud members of the North American Versatile Hunting Dog Association (NAVHDA), and the American Kennel Club (AKC). 
Our Dogs have been tested at all levels of NAVHDA with excellent results.  We also have participated in the NAVHDA Invitational, and achieved the coveted
Versatile Champion
title.  The Invitational is a comprehensive test where dogs are tested in: water work with a doubled marked retrieve, blind retrieve, honor of retrieve, and one hour braced field work requiring search, pointing, cooperation, obedience, backing and retrieving.
Only six German Shorthaired Pointers in California have achieved this title, and three are owned by us.  If you are looking for a dog that will excel in the testing arena, or a new hunting partner, give us a call.
Sincerely,
Juan Hernandez and Carlos Hernandez
Owners/Operators
(949) 842-0469      
Hunting Dog Breeds Raised
German Shorthaired Pointer
Additional Services
Hunting, Training, Stud Services
Breeder Contact Info
Testimonials (1)
Submitted by: Steve Wells on Jan 14, 2015
I got a male puppy from Patron last spring. He is an excellent specimen of the breed. He has very strong drive to please, and is very active. he also enjoys quiet time with his family too. In addition he is extremely social and great with all children and all other dogs big and small in the neighborhood. His personality is perfect. At Patron the dogs were all kept in a clean area and had room to run around, no puppy mill here. If you are a serious hunter or hobbyist check out their numerous awards in the NAVHDA. We love our dog so much we're getting another from Patron this spring. Top notch breeder and dogs.
Submit your testimonial