HD GSP gundogs - California German Shorthaired Pointer Breeders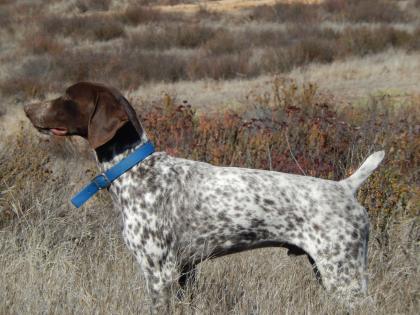 About HD GSP gundogs
      We take pride in Training and breeding of quality German Short Hair Pointers
Hunting Dog Breeds Raised
German Shorthaired Pointer
Breeder Contact Info
Testimonials (2)
Submitted by: Anne Cheatham on Feb 02, 2018
Like Mary, we feel we won the lottery by finding Hector and our now 2.5 year old GSP, Ozzy. (Mary, Atlas and Ozzy must be littermates!!) He is everything and more that we could have hoped for from our first family dog. He is full of energy and enthusiasm for life, is an incredible athlete, loves running and hiking and swimming, is super smart and a very quick learner, loves to be snuggled, is WONDERFUL with kids, and there isn't one mean bone in his body. If Hector is still breeding GSP's, anyone would be lucky to bring one of his pups into their lives. Thank you, Hector! And, Mary, we'd love to meet you and Atlas someday, although we live in Minnesota now, so it might be tough. Would love to see pics of your beauty tho!
Submitted by: Mary H on Jan 30, 2016
We feel very fortunate to have chanced upon Hector in Temecula when looking for a GSP. Our pup, Atlas, is almost six months old and a total rockstar! Everyday he gets compliments about how gorgeous he is; just this morning someone pulled over their car to ask where he came from and comment on his unique markings. Atlas is pretty famous...
He is the smartest dog we've ever had. Learned sit, down, settle, stay so fast; put the other pups in class to shame. Sometimes sneaky and manipulative, but not a mean bone in his body. He likes to snuggle.
The transaction with Hector was easy. He answered all our questions and was only a phone call away. If there is an opportunity, we would love to get another pup from him in the near future.
Submit your testimonial