Diehard Gundogs - California English Pointer Breeders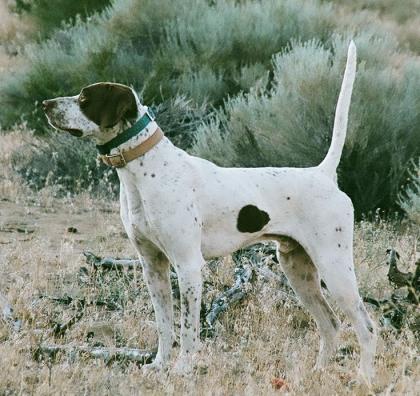 About Diehard Gundogs
Located in the high desert of northeast California, Diehard Gundogs is committed to producing premium upland bird dogs through genetics and training. First and foremost we are avid chukar hunters. We hunt our dogs on wild chukar, quail and pheasant from October though February then keep the dogs going on bird clubs and our own birds the rest of the year.
Our goal is to continually work to improve the breed by choosing quality dogs for our breeding stock. We make our selections based on several criteria including: outstanding noses, great conformation, superior intelligence, and pleasing dispositions.
We are members of the Honey Lake Pointing Dog Club and the Northern California-Nevada Region of the National Shoot to Retrieve Association and have been successfully participating in field trials since 2008. We have made many new friends and learned some new tricks, too.
We offer gundog training for dogs varying ages and particularly enjoy working with young dogs. Our training programs can be adjusted to suit each dogs needs and the needs of the owners.
Please give us a call. Whether you are looking for a pup, need some training, or just want to talk about bird dogs and hunting, we look forward to meeting you.
Fred and Jennifer Bird
Hunting Dog Breeds Raised
English Pointer
Additional Services
Training, Stud Services, Boarding, Birds for sale
Breeder Contact Info
Testimonials (0)