Sunrise Kennels - Arizona English Pointer Breeders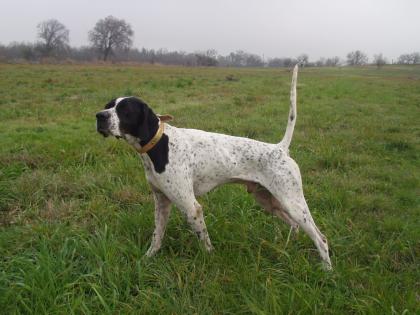 About Sunrise Kennels
Breeding fine Elhew English Pointers for the discriminating hunter and field trialer. We have four Elhew champions at our kennel. We have a wide gene pool that helps develope intelligence, beauty, desire. style, class and endurance. The dog that you would proud to own and enjoy. The dog that will hunt a wide varity of hunts, and be able to adapt. For those who only the best will do.
Elhew Achilles was one of Mr. Whele's last private dogs. He is producing the Elhew English Pointer that we all have come to look want.  
Ch. Sunrise Elhew Catalina is one of the few Elhew breed female All Age Champions she will be breed to Ch. Elhew Sinbad
Ch. Sunrise Elhew Joey is a fine producer and bird dog in all situations. He emulates all of the traits that Elhew Kennels breed to produce.
Ch. Elhew Blue Chip is in a class by him self. he is a joy to be around always happy and wanting to please. He is getting up in age, still wants to go.
Ru Ch. Sunrise Elhew Kody is a joy to watch work much animation and excitment. Many times at a trial people would comment on this.
We are one of the nations largest kennels of Elhew English Pointers. Being located in south eastern arizona gives us the ablity to work the dogs in many different covers.
We do not probuce alot of litters each year but we strive to maintain and improve the Elhew breed English Pointer.
Hunting Dog Breeds Raised
English Pointer
Additional Services
Stud Services
Breeder Contact Info
Testimonials (0)